A backdoor cold front has lead to a moist and cloudy day with below normal temperatures this afternoon.
Large high pressure will move eastward and the lower-level flow will turn
more out of the east tomorrow then more out of the south on Wednesday.
This pattern will lead to a warmer day tomorrow then much higher
readings on Wednesday. The warmer air should help break up the clouds
tomorrow and Wednesday, but clouds will still dominate the most of
each day. Some drier air flowing toward the North Carolina coast due
to the flow around the high and around a weak low pressure area about
480 miles southeast of Hatteras could also bring some breaks in the
clouds during the next day or two.
That weak surface low is attempting to become an organized tropical
system. This low should bring some rain
to coastal North Carolina, especially to the Outer Banks and areas
just west of those barrier islands. The low/tropical system should
make its closest approach or pass over the Outer Banks during
Wednesday morning. Then the system will move quickly northeast and
away from the coast Wednesday afternoon with the approach of an
upper-level trough and its cold front.
That upper-level system and cold front, oriented northeast to
southwest, will move into the eastern U.S. during Wednesday then drop
east and south through the Carolinas Wednesday night and Thursday.
This front will slow down but should move east and south of central
North Carolina during Thursday. This upper-level trough should bring
enough unstable air with the warmth and humidity to bring a
hit-or-miss thunderstorm pattern later Wednesday afternoon, best
chance west and north where the atmosphere will be more unstable.
Then the front will bring more activity on later Wednesday night and
especially during Thursday.
The front is expected to stall over the Deep South and over South
Carolina Thursday night and Friday. Small waves of low pressure moving
along the stalled front will lead to lingering support for showers on
Friday and Saturday.
Another cold front will move east and south into the Northeast U.S.
during Saturday. This front will move southeast and through central
North Carolina Saturday night with a shower in spots.
A large high pressure area moving into the Great Lakes will expand
east and south and help bring drier and more stable air into the
region during Sunday and early next week. This will help bring some
really nice fall weather.
weekend.
Have a great evening!
-Brittany Bell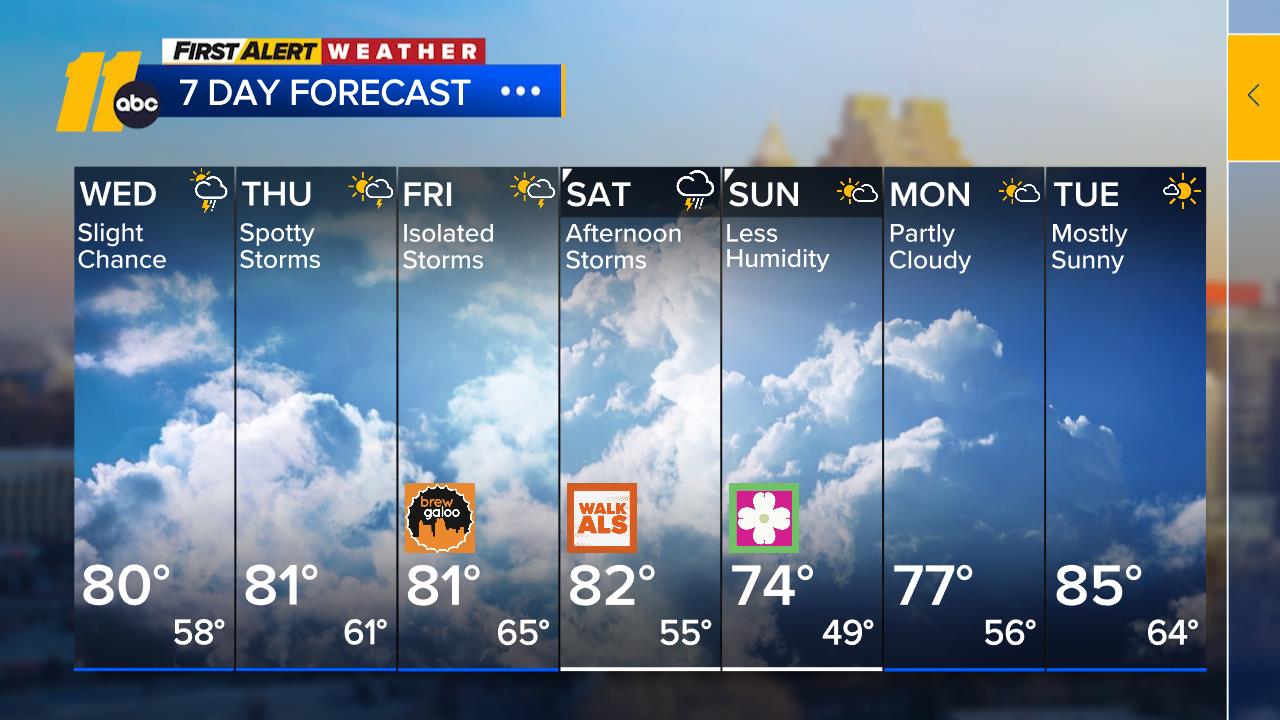 Check the radar anytime with the free AccuWeather app for iPhone and Android today!