As a ridge of high pressure located in northern New England early today starts to drift into the North Atlantic, clouds will gather and these will thicken as the day wears on.
A body of low pressure in the central Great Lakes region will be passing by well to the north of the Carolinas this afternoon and early tonight. But, a southward-trailing cold front will move eastward. Surface winds turning more towards the south and southwest ahead of this approaching front will help pull some warm and moist air northward. The Triangle will encounter a warmer afternoon today, but there will also be an uptick in our chances for getting some rain. The best chances for a period of steady rain will be late this afternoon and early tonight. These are time periods when that cold front will be arriving. However, we must still allow for a couple of showers later tonight into early tomorrow morning before drier air returns. Total rain averaging 0.25-0.75 of an inch is expected during the next 24 hours, with more possible SE of I-95.
As this next front moves southward and eastward out of Central North Carolina, the wet weather comes to an end prior to midday tomorrow. Dry weather is expected tomorrow afternoon and tomorrow night.
Another weak surface storm will begin to form off the coast of Texas tomorrow night, and it will track quickly eastward. This weak storm system is being forecast to move across the Florida Panhandle on Thursday morning before redeveloping off the northeast coast of Florida on Thursday afternoon. As this storm becomes more invigorated, it will cause a large area of moisture to expand northward. And, this moisture will intersect colder and drier air that will be flowing into the Carolinas late this week. The source of that cold air will be a large, strong high pressure area moving through the northern Plains.
The moisture spreading northward will bring a bit of rain. However, parts of the region could also easily have some snow or sleet mix with that rain. That being said, some of the dry, cold air pressing southward will limit the amount of precipitation. Most places will only get a few hundredths of an inch of total precipitation. Some northern areas might just get a few snowflakes or sleet pellets.
Ground temperatures are well above freezing during this precipitation event. So, any snow or sleet is expected to melt on most surfaces. However, there can be a brief period of time where the precipitation comes down hard enough to bring a small coating of sleet or snow on grassy surfaces especially South and East of I-95. But again, the ground will not be frozen, and air temperatures will be above freezing during the precipitation.
Most of that will be Thursday evening and overnight.
This precipitation will end early Thursday evening, and that large high pressure area will expand east and south into the eastern United States. This will bring a three-day period of dry, stable weather for Thursday through Sunday of this coming weekend.
As that large high moves off to the east, another storm moving east out of the Rockies will help force moist air back into the region Sunday night and Monday. This results in another period of wet weather early next week.
Have a great Tuesday!
Bigweather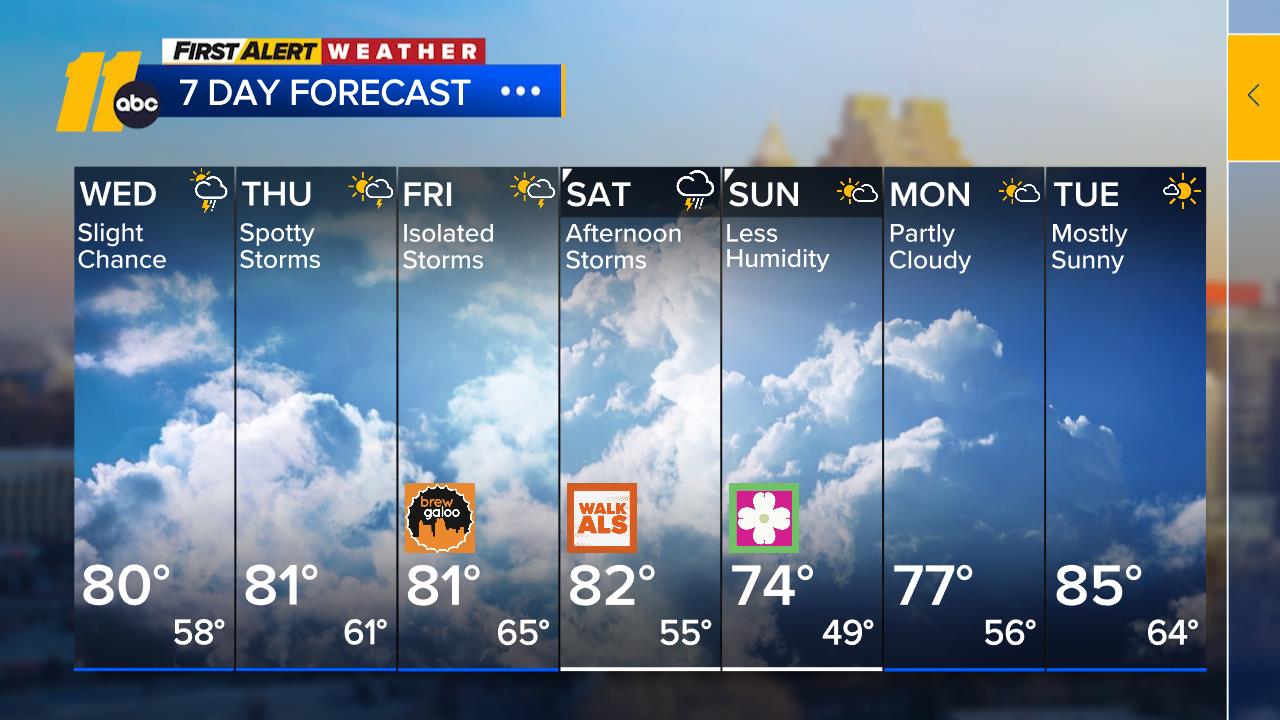 Check the radar anytime with the free AccuWeather app for iPhone and Android today!