HOPE MILLS, North Carolina (WTVD) --
A 12-year-old Cumberland County student was left bloodied and bruised after he was handcuffed by a Cumberland County Deputy.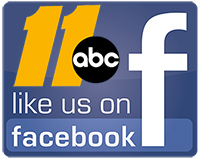 It happened last month at Gray's Creek Middle School after a school dance.
According to the Sheriff's Office, a School Resource deputy broke up an altercation between Tyler Skipper and another student. CCSO says the student was not cooperating and at one point, the 12-year-old ran.
Once the deputy caught up to the Tyler, he was placed in handcuffs and taken to the office where he waited for his grandmother to arrive.
Stay on top of breaking news stories with the ABC11 News App
When she did, Skipper's grandmother, Pamela Millard, says her grandson was crying and bleeding.
"He spent six days in ICU at Cape Fear from trauma, he had a spinal tap, and a MRI to determine if it was a physical issue," Millard said.
Since the incident, Skipper has been homeschooled all while seeing a psychiatrist for stress.
Millard told ABC11 that Skipper has Attention Deficit Hyperactivity Disorder, or ADHD. She said she believes that his condition caused him to get excited during the altercation.
Millard said she believes the deputy could have de-escalated the incident, rather than resort to force and handcuffs.
Cumberland County Schools have not commented or released a statement, instead turning over the investigation to the Sheriff's Office, which says it is looking into the deputy's actions.
Millard hopes the findings of the investigation prompt a change in policy for apprehending students.
"I'm looking for the policies to be looked into how these kids are being handled in school and as far as Tyler is concerned making sure he gets the best care possible," Millard said.
Report a Typo