Download the ABC11 North Carolina streaming app
The new ABC11 streaming app gives you complete access to Raleigh-Durham-Fayetteville news and your favorite ABC11 Eyewitness News content.
---
---
On tap for Sunday: Cloudy with chance of spotty rain showers
A few lingering showers from what's left of Ian are forecast to once again pass through the region later today and tonight. Variably cloudy and mostly dry weather for Sunday.
Staying cool with spotty showers as Ian's remnants depart North Carolina.
MORE
---
Weather Maps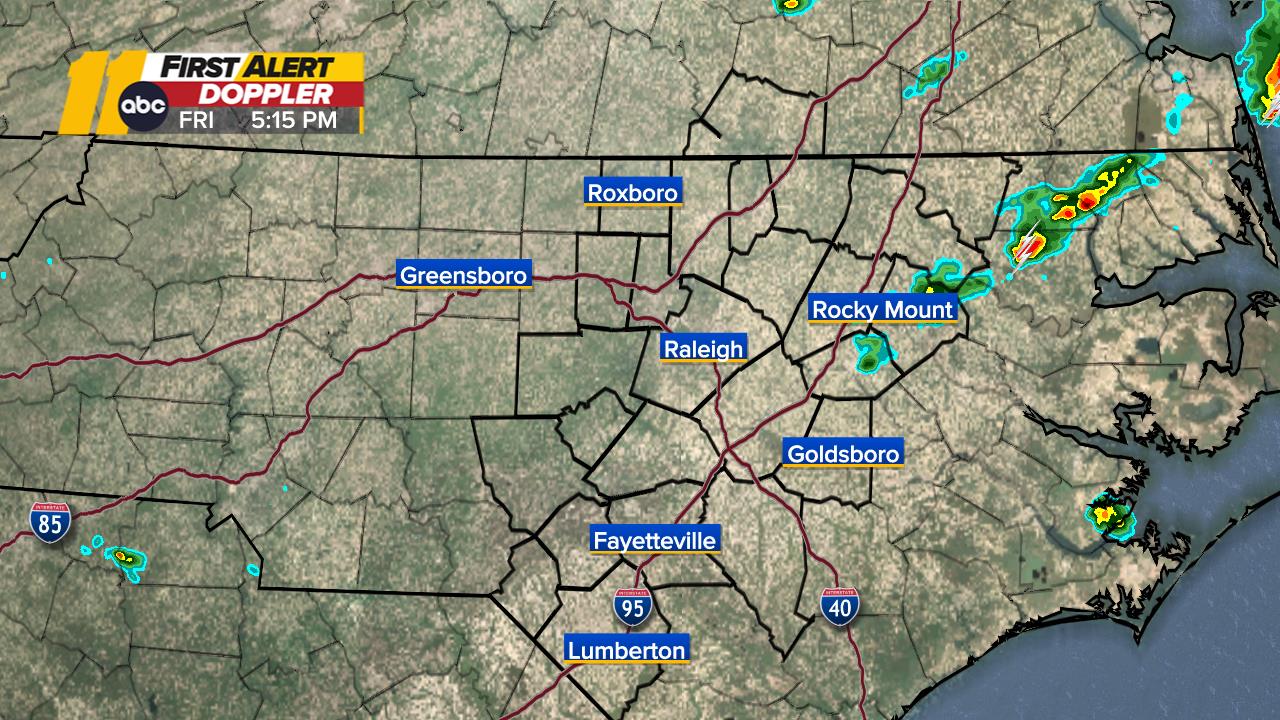 Central NC First Alert Doppler Radar
---
---
---
---
Download the ABC11 North Carolina streaming app
---