HUNTERSVILLE, North Carolina (WTVD) --
A cluster of eye-cancer cases is causing concern in a community near Charlotte.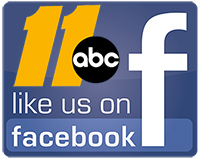 On Monday night, the Huntersville Town Council is expected to vote on measures to figure out the source of the cancer.
Town officials want to figure out whether there is something in the environment near Hopewell High School that's causing the disease or whether there is a genetic link in the patients.
Stay on top of breaking news stories with the ABC11 News App
The council is looking at two proposals. One would conduct soil tests, the other would test the patients' genes.
The first option would cost about $15,000. The price tag for the genetic testing would be $60,000.
In 2014, an investigation by ABC affiliate WSOC revealed that at least a dozen cases of the rare eye cancer were reported in Huntersville. All the patients went to Hopewell High School or lived or worked nearby.
READ MORE ON THE HUNTERSVILLE CANCER MYSTERY HERE
Report a Typo