SANTA CLARA, Calif. (WTVD) --
For the first time in Super Bowl history, the NFL held its major media event in prime time.
The Panthers are no strangers to attention at this point and most of the guys didn't shy away from the added attention.
Along with actual work from sports writers and such, there was lots of clowning throughout the night.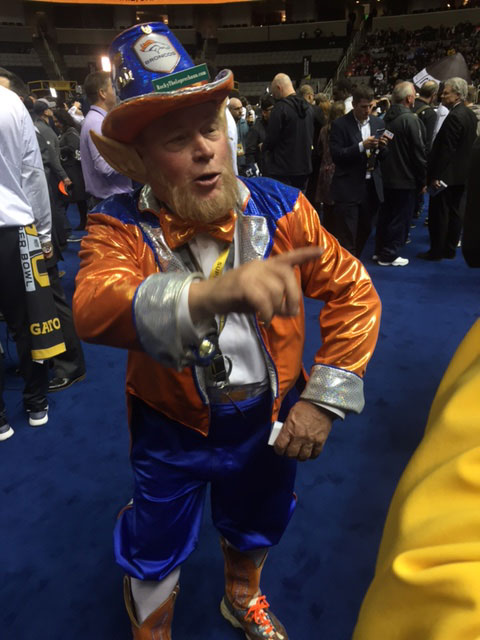 Creative types use the event for self-promotion and to grab some attention. Case and point, Miss Universe was making the rounds for reasons unclear.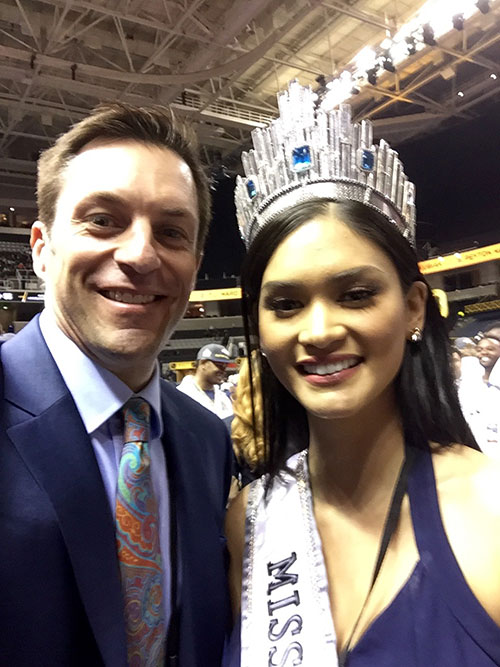 I wasn't the only one to take advantage of the situation.
There was some news: Linebacker Thomas Davis told me he's playing in Super Bowl 50 despite breaking his arm in the NFC title game.