SAN FRANCISCO (WTVD) --
If you're looking for a final nudge to come out and enjoy the Super Bowl, the
Fairmont Hotel
is upping the ante for a cool $1 million.
Stay in a beautiful 6,000 square-foot penthouse with an incredible view of San Francisco. Erin Loughlin, the director of sales for the Fairmont, says "it will be a completely luxurious top-of-the- line, once-in-a-lifetime opportunity.
"We're going to take care of you from the moment you check in until the moment you check out," Loughlin promised.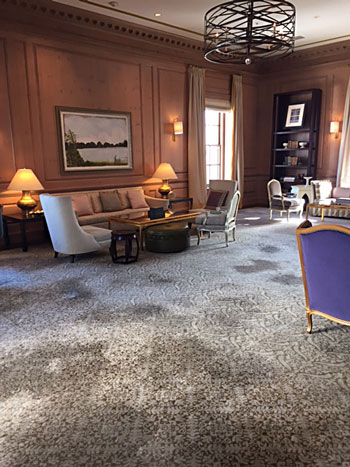 The Big Game 50 package includes accommodations for six in the suite with open bar, butler and on-call chef.
What else for a million bucks? Of course Super Bowl tickets. Lots of them. Twenty-two tickets in a catered Gold suite where a top secret ex-football star will be hanging out with you.
And to sweeten the deal, $150,000 from your million goes to a charity of your choice.
So here is your chance to stay where every president has since the roaring '20s.
And live like a king.
Report a Typo