ABC11 Meteorologist Don "Big Weather" Schwenneker says we could see some snow flurries flying this morning.
"As the storm moves northeast away from the North Carolina coast, the lingering rain and, in a few places, a sleet or snow snow over eastern North Carolina will end from southwest to northeast," he said.
Click here for First Alert Doppler XP
Click here to download the ABC11 First Alert Weather app.
Dry weather will conclude the first workweek of February, though temperatures will not be as high as recent days.
Relatively nice conditions head in for the weekend as high pressure builds in from the Mississippi Valley. Temperatures will be near average with a fair bit of sunshine and light winds.
A storm system will develop off the coast on Sunday, but right now it should stay far enough offshore as to not bring any impacts locally.
Changes will arrive for Monday as another front moves in from the west. This front will be driven by a deep trough digging into the eastern half of the nation.
Light rain will develop Monday afternoon, and into the overnight hours may change to some snow showers.
Drier air filters in Tuesday and it gets even colder by midweek.
And then we could see snow again.
Click here to read more from Don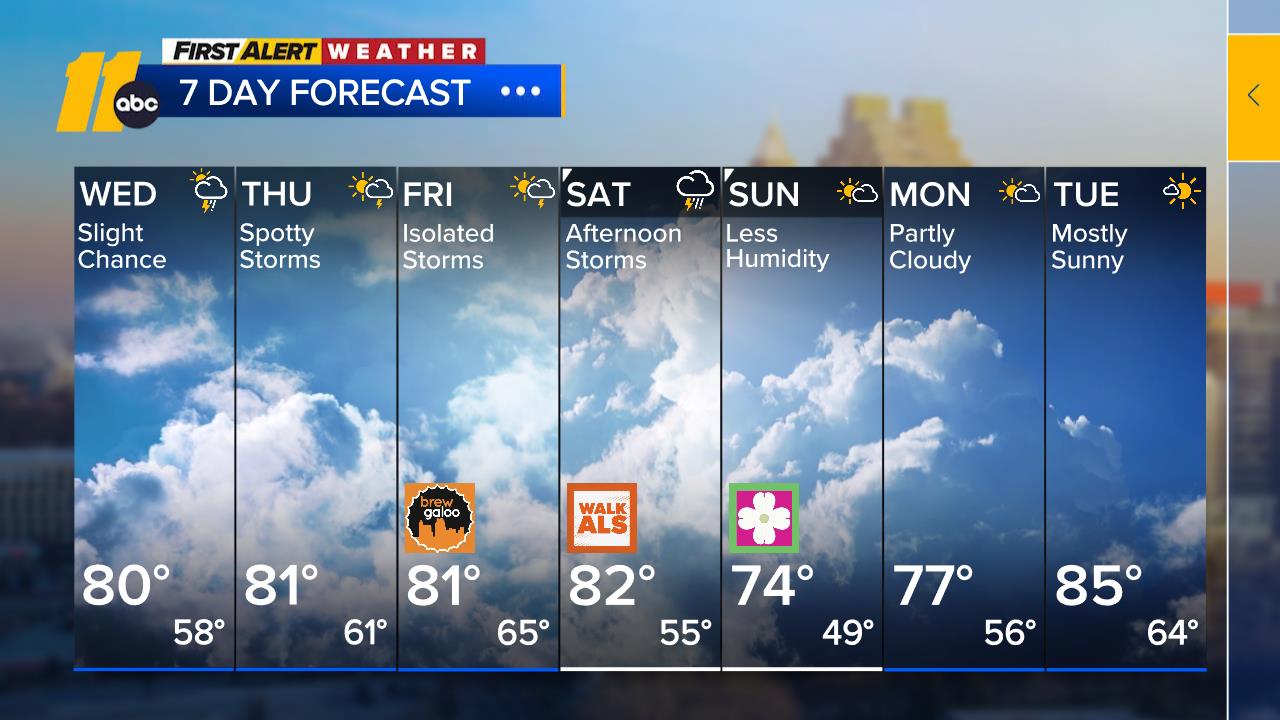 Report a Typo