RALEIGH DURHAM INTERNATIONAL (WTVD) --
A young Triangle man who has been battling brain cancer is heading to the Super Bowl.
Thanks to a year-old Cary nonprofit, 26-year-old cancer survivor Grant Lafoon got a big send off at Raleigh Durham International early Friday morning as he headed to San Francisco, California to see the Carolina Panthers take on the Denver Broncos this Sunday.
Fill Your Bucket List Foundation, which fulfills wishes to cancer patients 18-years-old and older, made Lafoon's wish come true.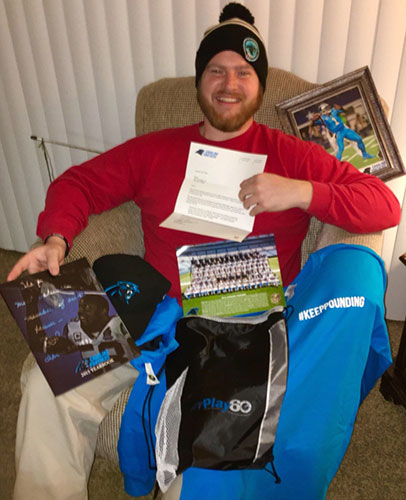 Lafoon told ABC11 that he's taking his mom with him to thank her for taking care of him while he was undergoing chemo and radiation.
Report a Typo