ROANOKE RAPIDS, NC (WTVD) --
UPDATE:
The class is on their way to Disney! The school shared this adorable album on their Facebook page.
Original Story
You might recognize Wendy Tickel, a special needs teacher from Belmont Elementary in Roanoke Rapids. Two years ago, she was on Kelly and Michael as a finalist for Teacher of the Year.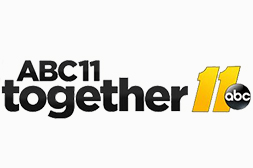 CLICK HERE TO SEE HER STORY & APPEARANCE ON KELLY AND MICHAEL
Back then, a producer asked her what trips were on her bucket list. She said "I've always wanted to take my students to Disney World." And that's when it dawned on her, she would raise the money to take her students on an all-expense paid trip to Disney.
For the past 2 years she and her students have sold fudge, BBQ plates, organized fish fries, and they raised $15,000 with support from their community.
Monday, they will load up a bus and head to Orlando. People from all over the country donated Disney bags to keep their goodies in, fuzzy blankets and pet pillows for the bus ride, even gift cards to buy Disney souvenirs. Their teacher says they worked for it all, and it's been a great life lesson for them.
She choked back tears telling us how she can't wait to see the excitement on their faces. She says they learn about things in class, and when she takes them to see it in person, they ask her if it's real. She thinks that's what they'll think the first time they see the castle.