The tornado that struck Granville County on Feb. 24 was an act of God. But what happened to those same storm victims this week was an act of criminals with little sense of compassion.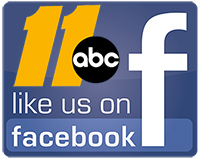 "They just went through everything and made it look like another tornado," Dudley Barnes said.
What thieves and vandals did to Barnes' elderly mother's storm-ravaged home left him almost speechless.
"Unbelievable, I guess, unbelievable," Barnes said. "That someone could do that to another human after they've been through so much."
It's been 52 days since the EF-2 tornado barreled through Granville County. Max winds of 125 mph leveled homes on Huntsboro Road.
And just when Barnes began making headway rebuilding his 82-year old mother's home here, there was a break-in Monday night.
Thieves snapped the locks on three storage pods staged outside, stealing some items, but mostly vandalizing her prized possessions. They ransacked furniture and the keepsakes that managed to survive the twister.
"(The thieves) broke items and made the biggest mess you've ever seen. It was raining that night and all the items that were pulled out of the pods got wet", Barnes said.
RELATED: GRANVILLE COUNTY RESIDENTS RECOUNT TORNADO TERROR
Feeling victimized all over again, Barnes is moving forward with the rebuild. He hopes to move his mother back in by summer. And hopes the crooks are in custody long before that.
"We're just devastated by it," Barnes said. "It's almost, it's worse than the tornado itself".
The Granville County Sheriff's Office is looking for clues in the case. But, the family is eager to see the crooks brought to justice. They're offering a $5,000 cash reward for information leading to the arrest and conviction of the suspects.
Report a Typo