RALEIGH (WTVD) --
There was a fundraiser held Saturday for a teenager who's celebrating his second chance thanks to a life-saving heart transplant.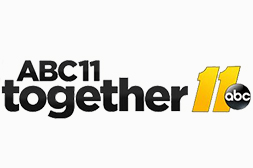 Albert Jeffries or "Alj" as he prefers, spent over 125 days at UNC Hospital before finding the right donor. Finally in March he was able to get the transplant surgery he needed.
Saturday afternoon, hundreds of bikers took part in a ride and part at the Hawg Pen in Raleigh. The Vicious Hogs Bike Club and the Buffalo Soldiers rode and had a cookout with music,
according to Team Alj's Facebook page.
Alj's mom says she's thankful for all of the support and that her son continues to get stronger every day.
Report a Typo