Fort McMurray, Alberta, Canada (WTVD) --
Officials in the Canadian province of Alberta are cautiously optimistic that a massive wildfire is somewhat contained.
Light rain fell near the town of Fort McMurray on Sunday, which helped to douse the flames. Cooler temperatures moved in behind the rain, which has slowed the spread of the wildfire.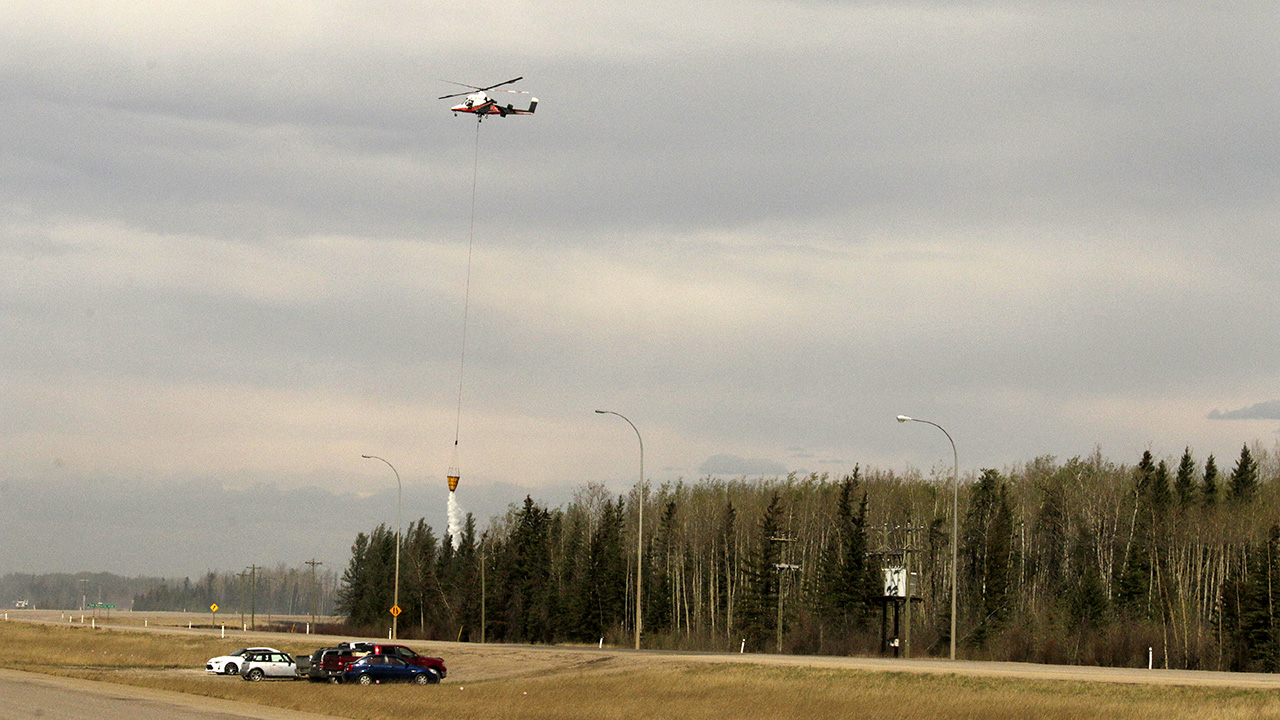 A helicopter drops water on a wildfire near Fort McMurray, Alberta on Sunday, May 8, 2016. Officials said Sunday they have completed the transport of thousands of evacuees. (AP)
At least 400,000 acres have been charred, thousands of homes are destroyed and 80,000 people have been forced to evacuate their homes.
Hundreds of firefighters are still battling the blaze, assisted by heavy equipment, air tankers and helicopters.
City officials and residents are hoping the weather will continue to cooperate.
Temperatures are expected to be cloudy and cool with highs in the 40s and 50s through Thursday. The area could see more rain on Wednesday, which should help with containment. Firefighters are focusing on putting out hot spots in the coming days.
Town officials are touring the badly damaged areas this week in hopes of developing a plan to begin rebuilding.
Report a Typo