RALEIGH (WTVD) --
At a time when a lot of event organizers are either pulling out of North Carolina or threatening to in response to House Bill 2, local businesses are sending the message they're here to stay.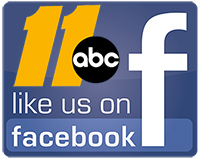 Shop Local Raleigh's Fifth Annual Brewgaloo is bringing 90 local breweries, nearly 60 food trucks and 50 other vendors from across the state to downtown Raleigh Saturday for the state's largest craft beer festival.
"They live here, they work here, they play here, they're invested here," Jennifer Martin, Shop Local Raleigh executive director said of the vendors who committed to participating in the festival.
Martin said none of the musical acts or vendors threatened to pull out of Brewgaloo in protest of HB2. The new state law prohibits local governments from passing nondiscrimination policies and requires people to use the bathroom that aligns with their biological sex.
Earlier this week, the Greater Raleigh Convention and Visitors Bureau released a report showing eight conventions and meetings have called off their Raleigh events in recent weeks, taking a stance against HB2 and more than $3 million in potential revenue.
Earlier Friday, Blue Man Group became the latest act to
announce it was canceling
its North Carolina shows.
"They may not be really rooted here," said Martin of the organizations and celebrities who have canceled events in North Carolina following the passage of HB2. "And that's one thing we really love about this is everyone supports each other. They're here to help the community in whole."
Read all ABC11 stories about HB2 here
"It's ridiculous, really," said Autumn Banning of HB2. She works for Bull City Ciderworks which is taking part in Brewgaloo.
She said the company, like many others, is choosing to put the customer and local dollars before politics.
"We are here," she said. "We thrive here in North Carolina and so we want to carry on business as usual. And what we can do as a business is essentially say you know what, we don't agree with it, but everyone's welcome here."
Brewgaloo will take place Saturday from 2-10 p.m. along Fayetteville Street in downtown Raleigh.
Event organizers expect more than 20,000 people to attend.
Report a Typo