BURLINGTON, N.C. (WTVD) --
The city of Burlington threw a big celebration at Royals Stadium for Albert Jeffries, better known as 'Alj.'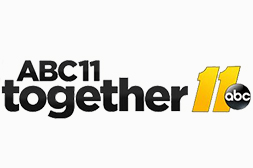 Alj spent over 125 days at UNC Hospital before finding the right donor. Finally in March he was able to get the transplant surgery he needed.
He's now back at home with his new heart and the key to the city.
The mayor of Burlington declared it Alj day and there was live music, a video game tournament, and lots of food.
Organizers also revealed gifts for Alj that were donated by the community.
"Yeah I can't believe all this. This is like crazy. This is amazing and like I didn't expect all these places to happen," said the excited Alj. "This is just like, I feel like I'm dreaming right now. I really feel like I'm dreaming."