FAYETTEVILLE (WTVD) --
An autopsy report released Monday shows a Fayetteville 3-year-old died of pneumonia after suffering malnutrition, neglect, and sexual abuse.
The report from the Office of the Chief Medical Examiner says "had she been receiving the proper nutrition and brought in for medical attention, she likely would not have died", and classifies the case as a homicide.
The parents of Jourdin A'Legacy Smith are charged with murder. Sgt. Octavia Bennett-Smith, 27, and Jamarkus Smith, 26, were initially charged with felony child abuse when authorities found their daughter unresponsive on Dec. 1, 2015 on Regency Drive.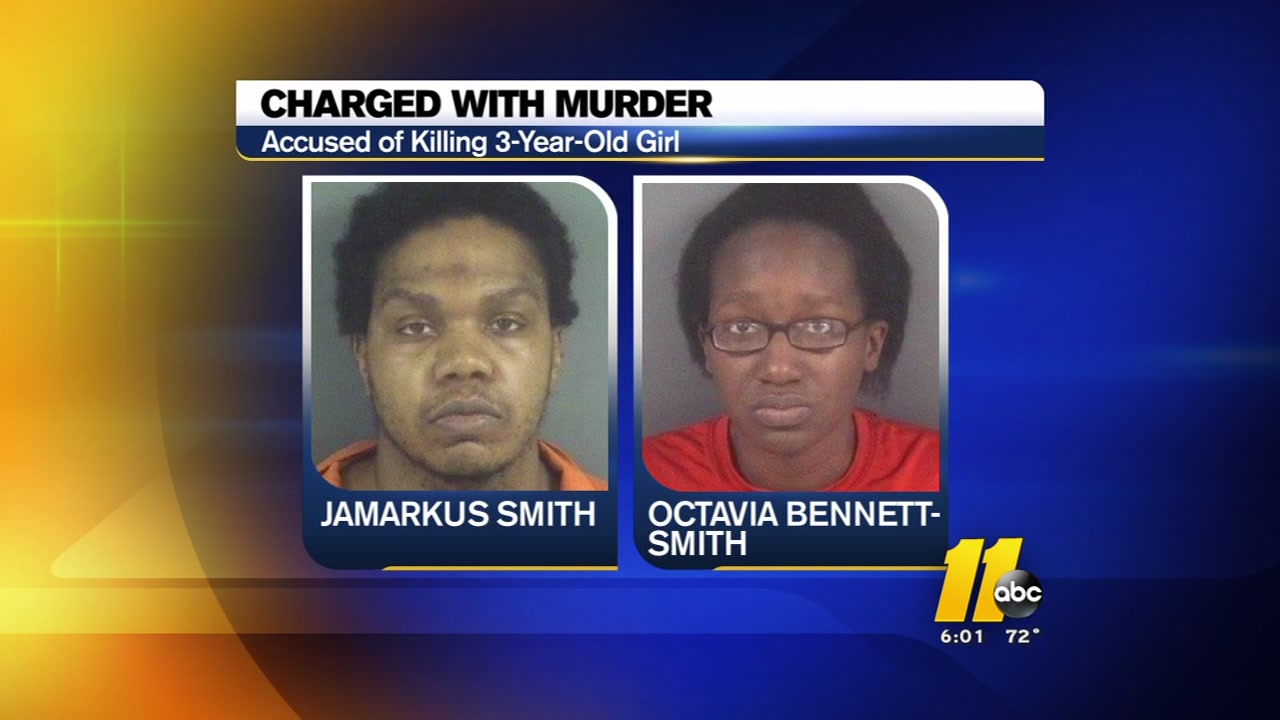 Jamarkus Smith faces additional sex-abuse charges in the case. He has been charged with two counts of indecent liberties with a child and two counts of statutory sex offense. The latter carries maximum life sentences upon conviction.
Now facing a first-degree murder charge, Jamarkus Smith is being held without bond.
Cumberland County District Attorney Billy West is awaiting the results of a case re-opened by Fayetteville police, in which the agency is taking a look at the death of the Smiths' second child. In 2014, the baby died of Sudden Infant Death Syndrome, or SIDS.
Report a Typo