RALEIGH (WTVD) --
The NC NAACP is down, but not out after a federal judge dismissed lawsuits aiming to strike down North Carolina's Voter ID law.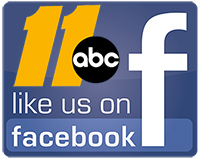 Attorneys for the NAACP filed an appeal and a request of expedited review in the Fourth Circuit Court of Appeals on Tuesday morning.
On Monday, U.S. District Judge Thomas Schroeder ruled against the U.S. Justice Department, NC NAACP, and named voters. In his decision, Schroeder said the plaintiffs didn't show the law hampered the ability of minority voters to exercise electoral politics.
Schroeder wrote the plaintiffs "failed to show that such disparities will have materially adverse effects on the ability of minority voters to cast a ballot and effectively exercise the electoral franchise."
WANT TO READ THE JUDGE'S 485-PAGE RULING? CLICK HERE
For now, with Voter ID still intact, the State Board of Elections is looking forward to the elections to come.
"The way the primary was in March will be the same for June," said Jackie Hyland, SBOE spokesperson. "Nothing changes."
Voters will need to bring an acceptable form of photo ID to the polls.
For the June 7 congressional primary, same-day registration during early voting will be in place and you'll be able to vote out of precinct.
However, for the November general election, there will be no same-day registration and no out-of-precinct voting.
RELATED: FEDERAL JUDGE UPHOLDS NORTH CAROLINA'S VOTER ID LAW
"This law was enacted with discriminatory intent," argued Denise Lieberman, Senior Attorney with Washington, D.C.-based Advancement Project, representing the NAACP.
NC Republican lawmakers Rep. David Lewis (R-Harnett) and Sen. Bob Rucho (R-Mecklenburg), co-chairmen of the Joint Legislative Elections Oversight Committee, hailed the judge's decision.
"Despite the small but shrill opposition who continue to abuse the courts in an attempt to overturn the will of the voters, another reasonable, commonsense law supported by a majority of North Carolinians has been upheld. We are glad the court recognized the law provides all voters an equal opportunity to vote and stopped this politically-motivated overreach from the Obama Justice Department," the lawmakers said in a joint statement.
The State Board of Elections told ABC11 that the Voter ID law had little to do with delays at the polls during North Carolina's March primary. At some precincts, voters were waiting in line until 11 p.m., long after the polls closed.
"I think the one thing that we've heard is that people were pleasantly surprised how everything went," Hyland said. "I think that people were very happy and that Voter ID was not the issue that people thought it was going to be."
Hyland said of the 40,000 provisional ballots cast, about 1,000 were caused by people lacking proper photo ID. People voting outside of their assigned precinct made up more than 6,500 provisional ballots.
Lieberman claimed the Voter ID requirement creates a barrier for minority voters in more ways than one.
"The poll workers did not know how to carry out the directive," she said of the March primary. "That they were not allowing people to cast reasonable impediment declarations and that there was a great deal of confusion."
In response, Hyland said, "We received no direct complaints from voters denied an opportunity to vote using reasonable impediment. We are always looking for ways to improve and welcome feedback from voters and advocacy groups."
Hyland added that the SBOE held required training for all 100 directors of county boards of elections in Durham in February. Another required two-day training session will take place in Charlotte in August.
Report a Typo