DURHAM (WTVD) --
After three weeks, protesting students at Duke University have ended their tent encampment.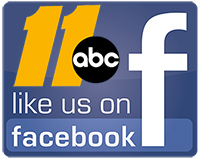 Students and workers supporting their cause held a rally and vigil Tuesday at 7 p.m. to "demonstrate and celebrate community resistance to widespread worker abuse at Duke University."
"I think they're scared of the students who are showing up here," said Duke student Carolyn Yao of University leaders.
The protesters allege widespread institutional racism and discrimination at the university and have asked Duke to increase the minimum wage for all campus workers to $15 an hour.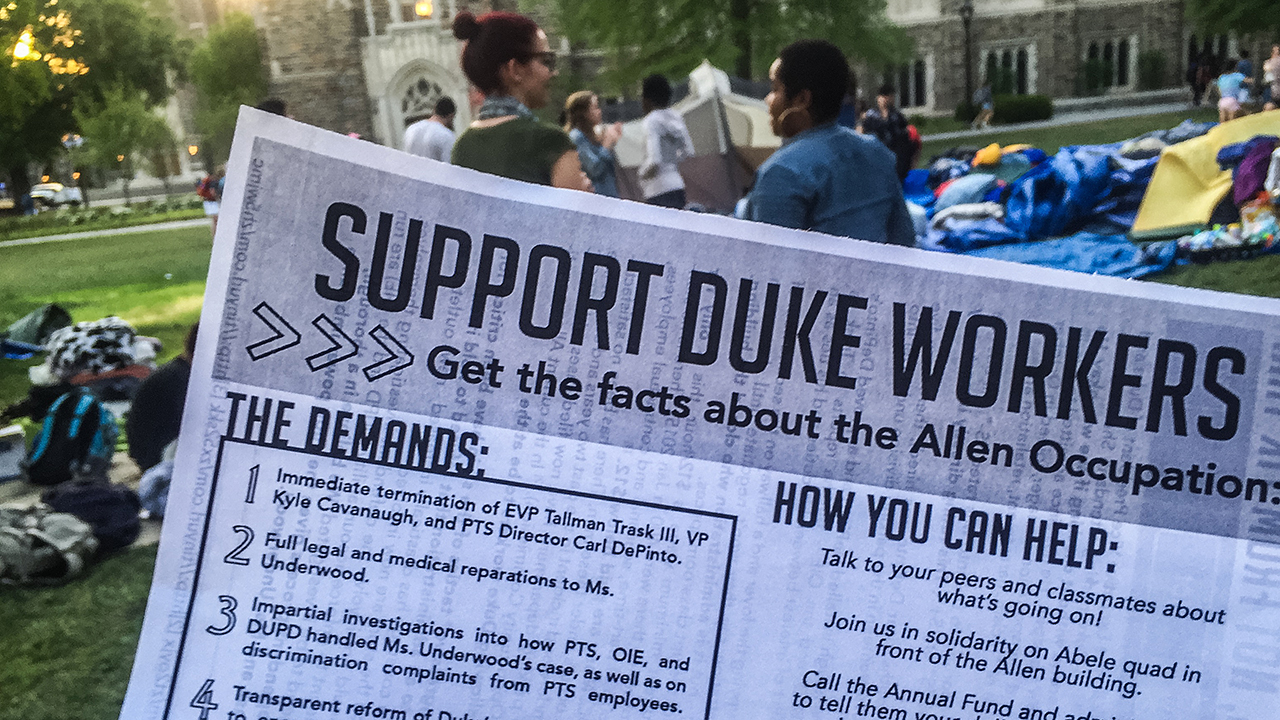 The rest of their demands include the termination of Executive Vice President Tallman Trask III over a dispute with a parking attendant, as well as full medical and legal compensation for that attendant.
RELATED: DUKE UNIVERSITY PRESIDENT SEEKS END OF 2-DAY SIT-IN PROTEST
"As a Duke alum I know that these are issues that the university has been dealing with a long time," said Jillian Johnson, a Durham City Council member. "Duke is the largest employer in Durham, so what happens on campus has a significant impact on Durham and its residents. I'm so glad that this dedicated group of student leaders is working so hard to make sure that Duke is a place that treats workers fairly."
The students also want Vice President Kyle Cavanaugh and PTS Director Carl DePinto to be fired; transparent reform of the university's employment policies to ensure equitable treatment of sub-contracted workers; transparency and community input in the recruitment and selection of Duke administrators.
After the vigil, students officially took down their tents in front of the Allen Building, where protests started as a sit-in late last month.
STUDENTS END SIT-IN AT DUKE ADMINISTRATION BUILDING
Yao said the packing up of "A-ville" as they call it, is to avoid any potential harassment as students celebrate during the Last Day of Classes campus-wide celebration on Wednesday.
RELATED: BANNERS, PRIDE FLAG STOLEN FROM DUKE PROTESTERS
"President Brodhead says he's going to head up a steering committee that he's going to appoint the members of," said Yao, who said she doesn't have faith in that.
Referencing her fellow protesting classmates, she said, "This is a way for students to show support to pressure the administration into doing something. There's no reason for us not to be back here in the fall."
Report a Typo