ZEBULON (WTVD) --
A father is angry at the response from the Wake County Public School System after he reported the school bus driver ordered a bus full of children off along a busy road.
"I say it was abandonment," Link Crumel said. "It would have been an opportunity for anything tragic to have happened. Anything could have happened to those kids. They were left to fend for themselves."
Link took us back to Thursday night, when he returned home to hear a story from his son he could not believe. He said that day, his 12-year-old son had a substitute driver for his bus route from Zebulon Middle School.
"What he says is that the bus driver did not know the route, she's a substitute driver. And the kids were trying to explain to her where the stops and the turns are, and evidently she missed a couple of turns and had to turn around a couple of times," Crumel said. "Well this second time she had to turn around, she got to the corner of (Highway) 97 and Worth Hinton and told the kids 'if you guys aren't going to tell me where the stops are, everyone just get off the bus.' "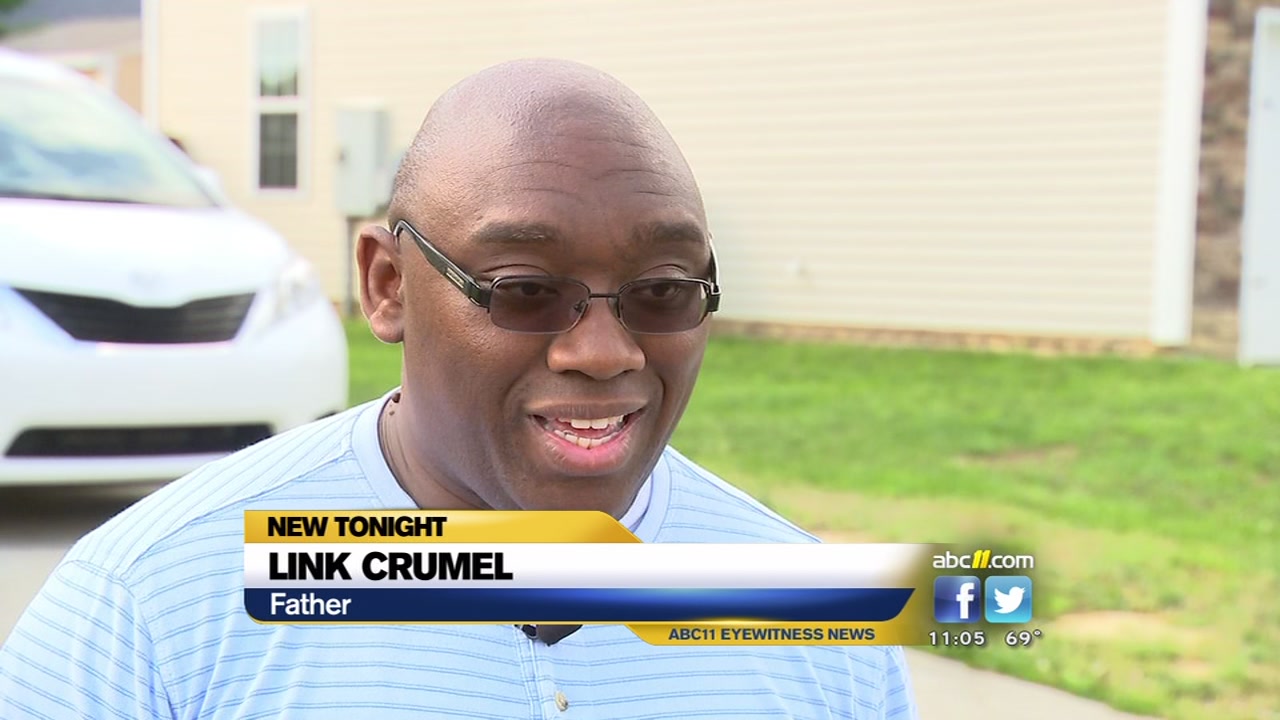 "They were left to fend for themselves," said concerned parent Link Crumel.
When they couldn't, he said, that's just what happened. According to his son, about 20 to 25 Zebulon Middle and Elementary School students were on the bus at the time. WCPSS says the driver confirmed that number.
"They were ordered off the bus. Not dropped off by accident, ordered off the bus and left to themselves," Crumel said.
His son told him they all started walking. Some lived in apartments down the road, but his own son was almost two miles from home. His son also said one of the children called 911. ABC11 has reached out to Raleigh-Wake Emergency Communications to find that call. So far we have not yet heard back.
Crumel's son said about 10 minutes later, the bus driver came back and finished the route. He was home about half an hour later than usual.
That night, Crumel said he called the transportation department with Wake County Schools. There was no answer so he left a message and sent an email. He didn't hear anything back that night or the next day on Friday. On Monday, he said he received a call from someone in transportation who told him the operations manager would call him in "two to three minutes."
"I waited for hours by the phone but that call never came," Crumel said. "I felt perhaps they were ignoring my calls."
On Tuesday, he said he heard back from them several times by phone, and spoke to the operations manager.
"What made me decide to call the news was she said to me, that it shouldn't have happened but that it's only 20 days before the end of school, and she would make sure that that driver never ran my son's route again," recalled Crumel. "When I heard that I was thinking to myself, well, they must not understand the gravity of the situation. You're saying that she's not going to run this route again, I'm wondering if she's ever going to drive again, that's what should be considered."
He received another phone call not even 10 minutes before ABC11 interviewed him on Wednesday telling him that they were still going to try to retrieve the GPS information on the bus from that day.
ABC11 reached out to WCPSS on the matter and we were told this by a district spokesperson:
"The driver is a regular WCPSS bus driver but was substituting for another driver. The driver encountered a road closure and told students who lived nearby to disembark.

Many students did, and the driver called headquarters. The driver was advised to ask the students to get back on the bus. All but about six did. The driver drove the remaining students to their regular stops. Transportation officials continue to investigate the incident."
Crumel said his son's school has been taking statements from students involved. He said he was told this is protocol by the transportation department.
"For me, as a parent, I don't know if things are happening fast enough," Crumel said.
As for the driver, Crumel said he was told by the operations manager that she was back to her normal route as of Tuesday. Wake County Schools did not address her work status as of now and again said all of this is under investigation.
Report a Typo