FAYETTEVILLE (WTVD) --
A man is facing a list of charges after being accused of stealing a car with two small children inside, one of them a newborn.
Just after 1 p.m. Tuesday afternoon, Fayetteville police responded to a 911 call from a mother, frantic, after walking outside to find her car and her children gone.
It happened at the Pizza Hut at 3069 Boone Trail Extension. Police say the woman left her children in the car, while it was still running, and went inside the Pizza Hut. When she came back out she saw her car was gone and called 911, telling the dispatcher her newborn and two-year-old were in the car.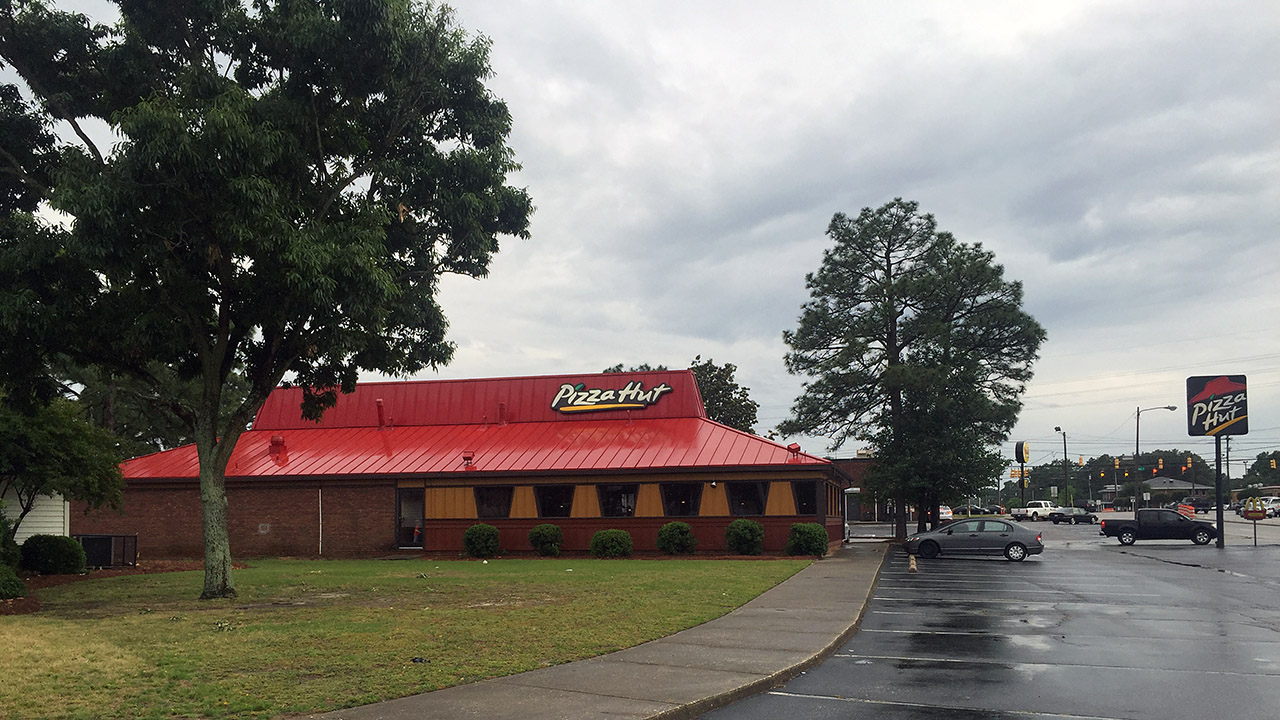 It all started at this Pizza Hut on Boone Trail Extension.
"It's a newborn and a 2-year-old!" screamed the mother to the dispatcher, "I just want my kids! I just want my kids!"
Soon after the mother's call for help, another 911 call came in, this time from someone who spotted the car.
"There's a gold-colored Saturn flying down the road and it almost hit a car and it flew around three or four cars," said that 911 caller to the dispatcher.
Police found the car and followed it into the Brierwood subdivision.
"I really thought he was coming toward the house," said Joan Poole, who lives in the middle of a cul-de-sac of the dead end Briercreek Place. "Looked out and I saw this car just flying down the street."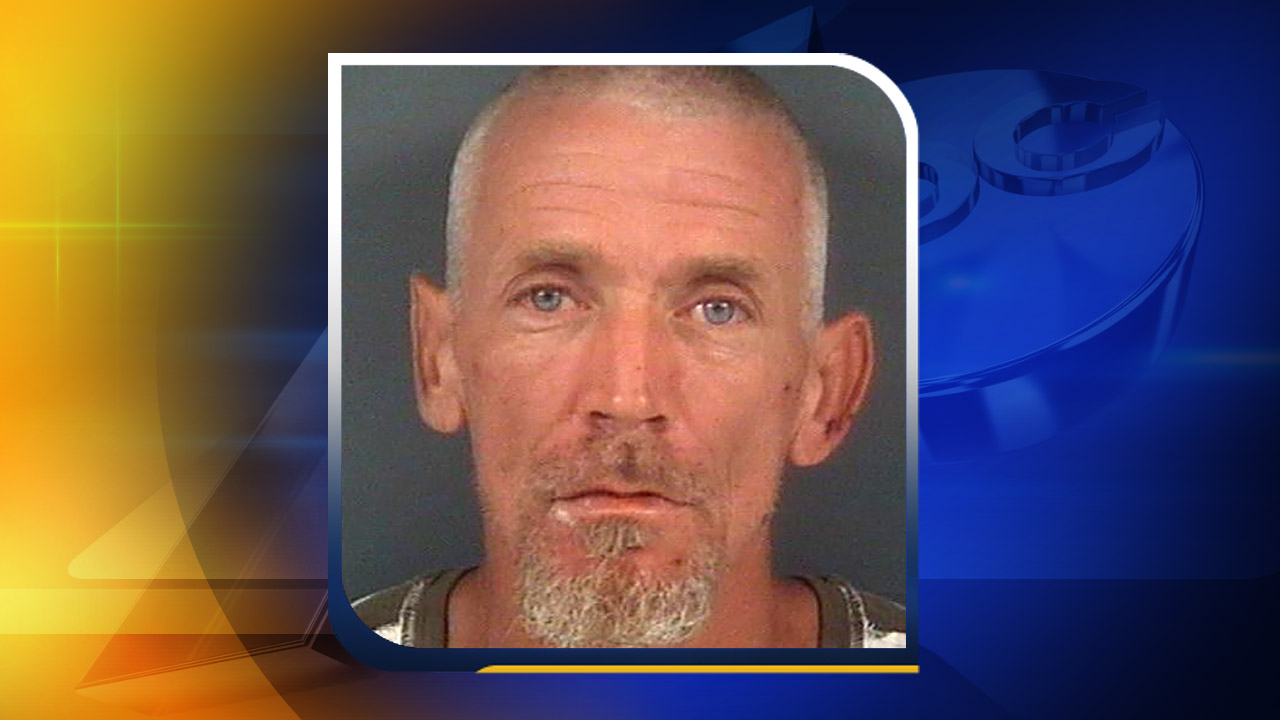 Don Stevenson Wallace (Fayetteville Police Department)
Then she says she saw the car disappear as it left the pavement and went across the lawn and into her neighbor Renate Tibbit's backyard.
"Look out my back door and there is a car in my yard stuck right in front of my fence," Tibbit said. "The hijacker jumped over the fence and the police jumped over the fence."
Eyewitnesses say police, with police dogs, gave chase and quickly captured Don Stevenson Wallace, 41, of Fayetteville.
Police say Wallace has been charged with a list of crimes; two counts of first-degree kidnapping, breaking and entering of a motor vehicle, larceny of a motor vehicle, possession of a stolen motor vehicle, two counts of damage to property, felony flee to elude, driving while license revoked, reckless driving to endanger persons or property and speeding.
Police found the newborn and little girl safe and sound in the backseat. Tibbit said they were quiet as police held them. Poole said police were even ready with teddy bears to comfort the children.
Poole also said the mother was already with police at that point and was visibly relieved to see her children.
Poole even opened her home to them while police worked the scene for about two hours. She said the mother seemed to still be in shock that all of this happen and just like her, relieved that this ended the way it did.
"If he had not made that turn and come to a dead end, who knows if we would have ever seen those children again," Poole said.
Wallace is being held at the Cumberland County Detention Center under a $221,500 secured bond.
Report a Typo