The Triangle's growth spurt continues into another year, according to the latest numbers from the U.S. Census Bureau released Thursday.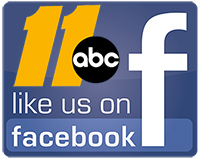 In its annual report on municipal population, the Census Bureau reported estimates as of July 1, 2015.
Raleigh jumped to No. 42 on the list of largest cities in the nation, outpacing Omaha, with an estimated population of 451,066.
Durham, the fourth-largest city in North Carolina, is claiming 79th place in the U.S.; its population was estimated at 257,636 last July.
The Bull City surpassed St. Petersburg, Fla., in rank, which came as a welcome surprise to St. Petersburg native Thomas Bonfield, Durham's City Manager.
"I used to think of St. Petersburg as this big place but now we're bigger than that," he said. "I thought, oh OK, that's cool."
Just this week, Bonfield pointed to growth when recommending his $403.7 million budget, the largest budget in city history. Among the city's growing pains, he named traffic, the cost of services, and affordability.
"Affordable housing is a huge concern," he said. "With growth comes demand on prices. People are wanting to be here because of the vibrancy of the community, the jobs, all those things. But we're seeing housing prices continue to climb which means that a lot of other folks are not going to be able to afford homes."
Still, Bonfield said disinvestment would be a bigger problem to deal with. As for what all this growth means for the Triangle at large, Bonfield said simply, we're all in this together.
"That's been the big push around light rail and some of the transit and mobility pieces; knowing this growth isn't just this year. It's going to continue. And how are we going to move people around?"
Rolesville remains Wake County's fastest-growing community, its population increased 65 percent between 2010 and July, 2015.
Report a Typo