PEMBROKE (WTVD) --
Hundreds of students and parents at a Robeson County High School are signing onto a petition fighting to get the school's graduation ceremony moved to a different location.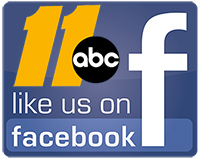 They first complained that Purnell Swett High School was only giving each student two tickets to the ceremony when a simple change of location would solve the whole problem.
Graduation is certainly a day of high honor, but also bittersweet for many students who say most of their families won't be able to witness that grand moment.
Purnell Swett has the county's largest graduating class, 441 seniors, and because of that, school officials have limited the number of graduation tickets each student can have to two, maybe three.
Seniors and their families say they don't like it.
"I got a lot of family that would like to come," said Aaron Cummings, a senior. "I think it's kind of unfair in a way. I know a lot of other people got a lot of family that wants to come too."
"This number is in line with the majority of our schools," said Tasha Oxendine with Public Schools of Robeson County. "Lumberton High is doing the exact same thing, two tickets with one overflow into the auditorium and, we have several schools that are smaller and doing the same thing, three tickets."
Swett's graduation will be held at UNC Pembroke's Performing Arts Center, and the principal is working to get a live feed into an overflow annex, and hopefully he the graduation broadcast live on the local cable channel.
School officials said several of the other big high schools in Robeson County also limit the number of graduation tickets. School officials said there just isn't any place in Robeson County big enough to handle such a large crowd.
Parents and student told ABC11 they want the graduation moved to the football field, but school officials said that's just not practical.
Report a Typo