HILLSBOROUGH (WTVD) --
Hillsborough firefighters are continuing to put out hot spots, three days after a massive fire destroyed part of a historic textile mill.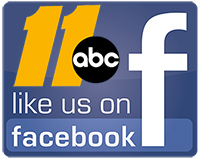 The Hillsborough Fire Marshal's Office began its investigation Monday into what caused the fire at Bellevue Mill on Nash Street. Mayor Tom Stevens told ABC11 it could take weeks to determine the cause.
Although 30,000 square feet of the historic landmark now lie in ruin, people who live and work around the mill are grateful no one was injured and everything else around it is intact.
Jan Bartley lives just behind the mill, which has sat empty and unused since its last occupant, Flynt Fabrics, closed its operations in 2000. Bartley said a neighbor she's never met rushed to her home late Friday afternoon when she saw giant flames shooting out from over the trees.
"I grabbed the hose and took it to her," Bartley said as she picked up her garden hose, describing how neighbors took turns spraying down her fence line in an effort to keep the fire from spreading.
She remembered feeling a sense of helplessness as the fire raged just on the other side of her chain link fence.
"I just knew if things spark and come over and hit those trees, it would hit these trees and my house would be gone."
Meanwhile on Friday, firefighters ordered businesses down the block from the mill to evacuate. Lisa Wells has operated her pet store, Paws at the Corner, for the last seven years. She stood in the parking lot across the street, watching and worrying her livelihood would be engulfed in flames with one swift change in wind direction.
"It was huge," she said. "I've never seen anything -- I don't care to see anything else like that if I have to."
RELATED: HISTORIC MILL GOES UP IN FLAMES IN HILLSBOROUGH
Back at work Monday, Wells couldn't have been more grateful for firefighters' quick response. The fire was contained to the northernmost building.
"That's what we love more than anything is to have our community and support each other and that showed right there," Wells said.
Stevens credited not only the eight fire departments that were quick to respond but also the mill's original firewall that has been maintained over the years with containing the blaze.
The building was slated for redevelopment into an apartment complex. Stevens said that while plans for the revitalization project will need to be altered, they will still be carried out.
Report a Typo