CARY (WTVD) --
Bigger class sizes, charging for sports and increasing parking fees are just some of the things the Wake County School Board is considering as it works to close a budget shortfall.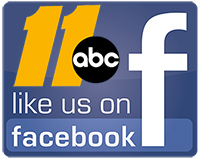 The WCPSS wasn't able to give an exact number on the budget gap for the 2016-17 school year budget. Neither the state nor the county budget has been approved.
The shortfall ranges from $12 million to $17 million.
The Board of Education is asking the County for help to fill the hole.
"We have got to call on our County Commissioners," said school board member Jim Martin. "We need at least that extra penny just to keep our head above water."
The Board might need to take drastic steps to balance the budget.
SEE NC SENATE'S PROPOSED BUDGET
"We could look at increasing high school parking fees," said WCPSS Chief Operating Officer David Neter.
Another option is making cuts to athletic programs.
"That is something that personally, I would had to really choke to have to not leave that in the plan. But again, that's an area where we could make up sizable amounts of money in a hurry," said board chairman Tom Benton.
There are dozens of others cuts up for consideration: a reduction or elimination in after school activity buses, charging fees to participate in extracurricular activities including sports, and increasing employee's dental premiums.
RELATED: STUDY OF ENLOE HIGH'S CARPOOL WOES IS FINISHED
"I want to stress absolutely no decisions have been made yet," Benton said. "We're still hopeful that we would be able to get to a point where the county commissioners and we can live with the amount of money that they're allocating to us, without us doing anything unusual or drastic with the budget."
ABC11 tried to speak with County Commissioners. They declined to comment and said they have not received any formal requests or recommendations from the school board.
The County is holding two public hearings next Monday, June 6, on the budget:
2 p.m. at the Justice Center inside Board Room 2700
7 p.m. at 4011 Cary Drive in the Commons Building
Report a Typo