The Wake County Public Schools is making its case to Wake County Commissioners for more money. The district is warning that if it doesn't get millions more in funding, your child's education could end up paying the price.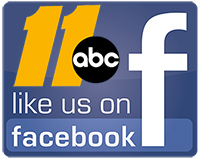 In the county's upcoming budget, the bulk of the money is going to WCPSS. The state's largest school district is getting 52 percent of the pie, which equates to $626 million.
The District wants an additional $35.7 million.
WCPSS is facing a multi-million dollar budget shortfall, which ranges from $12 million to $17 million.
The district is considering to charge parents for their children to play sports or take part in other extracurricular activities.
"That would be major for me," said parent Tameka Newkirk. "That's a lot, so I'm very fearful."
Other ideas being tossed around to bring in money is increase class sizes, eliminate or cut back on after-school buses, or increase employees' dental premiums.
The school board is asking county commissioners for a financial boost to provide the bare minimum.
"I'm here to unshamefully ask for full funding," said WCPSS School Board Chairperson Tom Benton at a public hearing.
Benton asserts that every penny of the budget the district's budget this year is non-discretionary.
"There's no fat in our budget request. Our budget request will just barely cover the required increases in spending based on growth and state legislative actions," Benton said.
County commissioners plan on meeting in small groups with board members this week.
"We're listening. We're still receiving information. We're not an unlimited pot of money," said Wake County Commissioners Chairman James West. "I think we can get to where we need to be. It's just sometimes very difficult when you consider the burden falls on certain taxpayers. We have to keep it in balance. "
Educators and parents are pleading with the county to increase the funding.
Newkirk, a single mom supporting three children, doesn't know what she'll do if she has to pony up cash for sports or after-school activities.
"There's nothing (extra) from working paycheck-to-paycheck, budget-to-budget. That's really tough," she said.
County commissioners will have a work session next Monday and then they'll vote on the budget June 20.