WAKE FOREST (WTVD) --
A traffic nightmare for Wake Forest residents is soon coming to an end.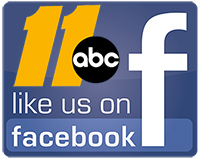 Work has been underway along a stretch of Capital Boulevard for several months ahead of the new Sam's Club Grand Opening.
The Town of Wake Forest required Sam's Club to make road modifications. The town wouldn't hand over a permit to start construction otherwise.
A turn lane is being added and two stop lights are going up by Caverness Farm Road.
"It's completely annoying. You can never get across the street here and it's a big crash hazard," said Wake Forest resident Donna Cicchetti.
"It's dangerous turns. You get people flying out," said Wake Forest resident Karen Hommema.
There are several housing developments and apartment complexes nearby.
One resident say it takes him an extra 15 minutes every day to get through the construction.
Residents have long complained the intersection is incredibly dangerous. In September 2014, a Heritage High School student was killed on his way to school trying to make a left-hand turn.
The town is hoping the enhancements will ease traffic and make the road safer.
"It's been going on for quite some time," Cicchetti said.
The Department of Transportation says the work on Capital should end shortly.
"The goal is, weather permitting, the work will be done in two weeks," said NCDOT spokesperson Steve Abbott.
Crews did halt work on Capital this weekend because of the rain. The workers will be back out during Tuesday overnight paving.
Report a Typo