Cryotherapy, the idea of using cold to treat injuries has been around for a long time.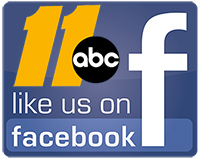 But what's new is the cryotherapy chamber for the whole body. And there's one right here in the Triangle.
The athletes who go to D1 Sports Training in Raleigh play hard. It's the kind of physical activity that can lead to injury if you're not careful.
That's why Kenny Apilli, a former NC State football player, steps off the field and into the cryotherapy chamber at least twice a week. After three minutes of extreme cold -- we're talking minus 200 degrees Fahrenheit -- he steps out feeling like a new man.
"It's pretty exhilarating," Apilli said. "You literally begin to feel the recovery process happening right away."
Apilli, a certified strength and conditioning specialist who trains other athletes, says daily workouts are hard on his body. He says the cold liquid nitrogen helps him to bounce back quickly -- and it's more convenient than the traditional ice bath.
"In there you get to a deeper cold and for a shorter period of time," he said. "So it truly does make more sense."
Kyle King owns CryoNC and moves his cryotherapy chamber around regularly to four locations in the Triangle. He says anyone can do it.
"As the session goes, the temperature drops and during that time your metabolic rate increases, your cardiovascular increases for the blood flow, pushing fresh oxygenated blood," King said, "and also you get an endorphin release because you're tense."
One Triangle user, Kate Turner says it improves her mood immediately.
"I use it for energy level and for stress relief, arthritis, but mostly it's that feeling of well-being," Turner said.
King has had clients as young as 15 and as old as 78. He doesn't recommend the cold for people who are pregnant or have a heart condition.
But anyone else can come. And chill.
Report a Typo