JERSEY CITY, New Jersey --
Three people were arrested after a cache of loaded weapons were recovered inside a van that was stopped at the Holland Tunnel Tuesday morning.
Police say the suspects -- two males in their 50s and a woman in her 20s -- were taken into the custody following the Manhattan-bound traffic stop in Jersey City around 7:40 a.m. The van had reportedly been pulled over at the toll plaza for a cracked windshield.
Authorities believe the suspects were in possession of the guns as part of criminal activity, likely heroin related. Seven guns -- five pistols and two rifles -- were recovered, with one reportedly on the seat that was spotted by Port Authority police officer. Additionally, there was a large amount of ammunition and ballistic vests, along with four knives, 10 loaded clips of ammunition and a military-grade helmet.
Here's a look at what was found inside the truck: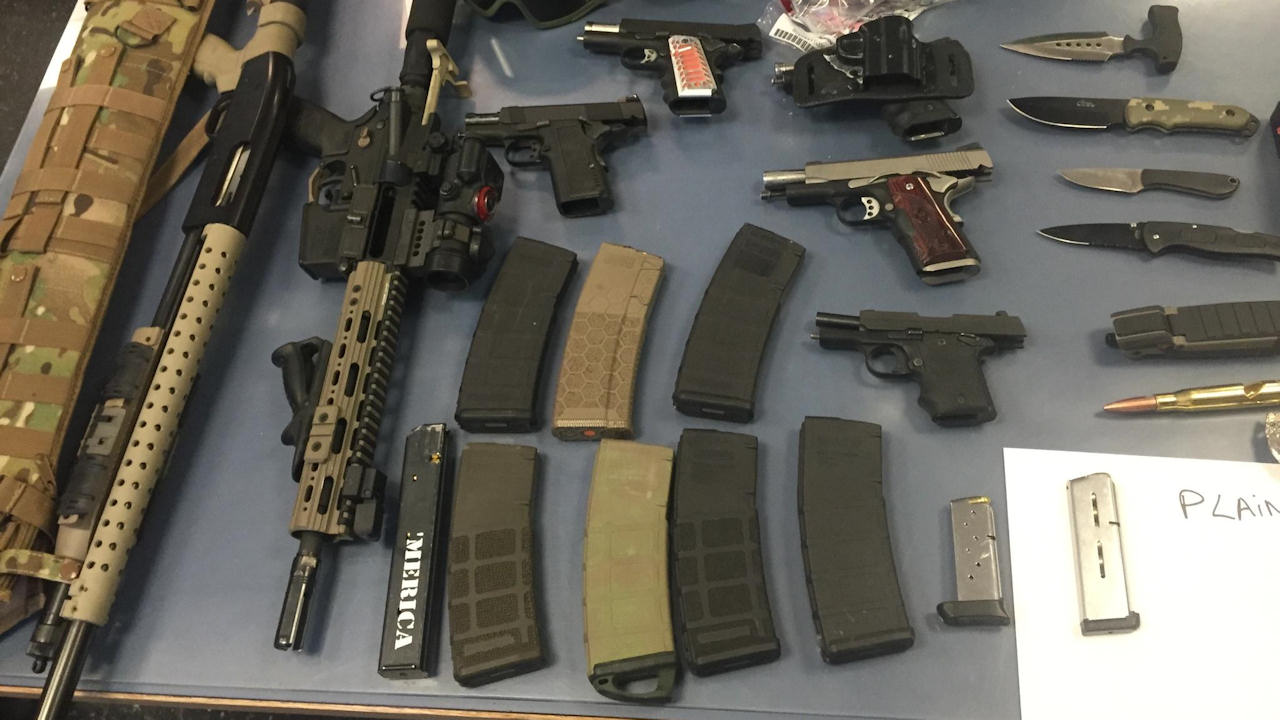 The arrests do not have a connection to any terrorism, but the Joint Terrorism Task Force is investigating out of an abundance of caution. Police say all suspects are from Pennsylvania, where some of what was found may be legal to possess.
Drugs were also recovered. Authorities say it is believed the three are heroin users, though it is not clear if they are also suspected drug dealers. The suspects apparently told police they are self-styled vigilantes and that they were going to Queens to rescue a woman being held by drug dealers.
The investigation is ongoing.
Report a Typo