APEX (WTVD) --
As you're planning your next summer vacation, law enforcement officers are warning this is the time of year crime usually spikes.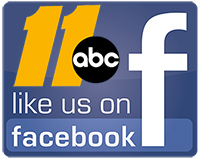 In Raleigh, police have responded to more than 350 home break-ins since the beginning of May.
With most home break-ins happening when thieves know houses are sitting empty, Apex police are offering some simple steps to avoid falling victim.
Capt. Blair Myhand with the Apex Police Dept. said there are telltale signs you could be putting on full display for criminals: an empty driveway; overflowing mailbox or mail left on your stoop; and a dark unlit house.
Aside from installing a home security system, Myhand suggests one of the best things you can do is to build relationships with your neighbors.
When you know you'll be out of town for a few days, ask a neighbor to pick up your mail and park a car in your driveway.
Police also advise leaving lights on all sides of your house, not just the front.
"I want to take away the opportunity that someone can hide in the shadows and pick a lock on my house," said Myhand.
Myhand said one of the biggest mistakes more people are making these days, is posting to social media that they're on vacation and away from their house.
"They check in at the airport on their way to Hawaii for the week," he said. "And that tells me as someone who's trolling the Internet, looking for that, I've got a week's worth of time. The reality is there are people out there looking to do bad things."
Myhand said if you insist on posting to social media throughout your vacation, check your privacy settings so you're not sharing posts publicly. Better yet, he said wait until you're back home to share photos of the good time you had.
Many police departments, including Apex and Raleigh offer programs for residents to request officers to check in on their home while they're out of town.
"That's a courtesy we're more than happy to do for folks just to give them a little bit more peace of mind," Myhand said.
Report a Typo