RALEIGH (WTVD) --
As heat and humidity hits North Carolina in the summer months, Wake County works to keep the most vulnerable residents cool through a program called Cool For Wake.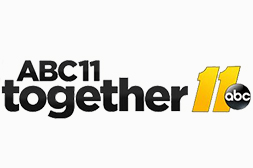 The program provides one free fan to homes where a resident 60 or older or under 12 resides and there is no other way to cool the house.
There are also some window air conditioning units to be given out when residents provide a doctor's note. A big portion of the funding for the window units is provided from the
Realtor Foundation of Wake County
.
"Realtors decided to step up and do a fundraising program and realtors all over Wake Co. donated funds to buy air conditioning units," explained Vicki Buckholz with the Realtor Foundation of Wake County.
Buckholz says all the units are in the process of being distributed through Wake County Department of Health and Human Services.
Cool For Wake runs from May through mid-September.
For more information click
HERE
Report a Typo