The newest chapter of
Camp Kasem
, a nationwide college non-profit, is up and running at NC State sending its first group of kids with a parent touched by cancer to camp at no cost the week of August 8.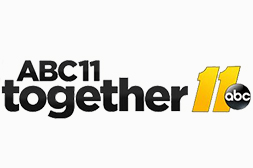 35 kids including 12-year-old twins Grace and Rose Camden of Raleigh are very excited to go to camp at Camp Oak Hill in Oxford, NC. Their mom, Ann, was diagnosed with her second bout of breast cancer in May and is now undergoing chemotherapy. So, the camp will give the girls a much deserved break.
"The first time the girls were 5," explained Ann. "Now, it's been a real challenge to talk to them about cancer and what it means to our bodies, and they're developing and they can look on internet now and ask much tougher questions than the first time."
Ann is hoping her girls will have some fun, feel supported, and maybe get a better understanding of their feelings about cancer.
The girls are looking forward to spending a week away.
"We're going to be having fun and having an awesome camp experience," explained Grace Camden.
"You just don't know whats going to happen tomorrow," said Rose.
"Plus you have a lot more chores," Grace said.
The girls will take part in typical camp activities like swimming and playing games, and they will have the opportunity to discuss cancer with the other kids.
"We do stuff at night called cabin chats," explained NCSU Camp Kasem Marketing Coordinator Jocelyn Domabyl.
"It's not required. We want to give them an escape from cancer. We have this thing empowerment ceremony more for them so they can feel supported, and we support them after the camp," Domabyl said.
Camp Kasem has chapters on dozens of college campuses nationwide. Applications for camps are first come first served.
For more information on Camp Kasem locations click
HERE