DURHAM (WTVD) --
Officers from the Durham Police Department used their own money to help a homeless mother of three right before her first day at a new job.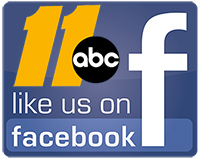 Multiple police officers pooled their resources to buy the family food, toiletries and even put them up in a motel room for a few nights.
Jeneh Swaray-Akajo was laid off and about to start a job the next day with a cleaning service to make ends meet, despite having a bachelor's degree in chemistry from North Carolina Central University and a master's in health administration.
Her children are all younger than 10 and she thought her family was going to have to spend a night sleeping in her car after being turned away from social services, until Durham police officer Nicole Hawkins offered to help.
"I just don't know what I would've done if this lady and the other one didn't come," Swaray-Akajo said. "The timing - one of the lowest points, no one was there."
"She just looked defeated," Hawkins said. "Like all hope was gone.
"If I was in that situation, I would definitely want the help," the officer added. "And I just didn't have it in me to just turn my back and just leave her there with those kids."
Officers Hawkins shared the call for help on Facebook and others officers like Investigator Judy Rodriguez joined in.
"We come across this on a daily basis, and I think that what made the difference was that there was such a sense of urgency," Rodriguez said.
Rodriguez said it was the thought of those children that got her to move. Swaray-Akajo said it was a miracle.
"I was like wow, and I looked up in the sky because I pray a lot, and ... it was almost like God sent somebody to come and help us," Swaray-Akajo said. "It was so overwhelming with joy you know."
The Durham Police Department said this is not the first time one of their officers used their own money to help out a person in need.
Report a Typo