ROCKY MOUNT, North Carolina (WTVD) --
Prom tickets, dinner and attire can be expensive for anyone, but it's extra difficult for teens whose families were affected by Hurricane Matthew.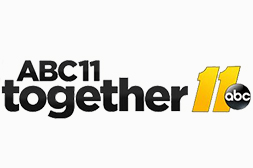 Now, a young woman in Rocky Mount is hoping to change that and send four high schoolers to prom, in hopes of bringing back a sense of normality.
Matthew's flood waters have wiped away homes and cars, but not hopes. Many families are still displaced and relief vouchers won't cover prom costs.
"They don't have enough for miscellaneous things," said Gertrude Whitaker, the woman behind the effort. "Which prom is not miscellaneous to a teenager in high school - that's the most important part of their life."
You can donate to help get these kids to prom here
.
Whitaker was also flooded out, but has other resources, and is donating what she can to take two guys and gals to prom.
Her brother's hair salon, Hair Xpressionz in Rocky Mount, is donating its time and talent for new hairdos. Ace of Fierce, a hair extension business Whitaker works with, is also donating new locks for the ladies.
"We already paid for the girls' hair, the two girls that we choose, and the haircuts, but cash we only have $150 so far," she said.
Prom is next month and she is hoping to raise at least $1,000 within the next two weeks.
Ultimately they hope to collect $1,500 for tickets, suits and new dresses the students can pick out - an experience she was robbed of herself. Her mom couldn't afford it, so a dress was donated to her.
"I had cried two days and then the day of prom I was like 'I don't want to go no more,'" Whitaker said. "I'm 20-years-old now, and I graduated high school when I was 17; I still think about that. I always say when I get married, I want to pick out my white dress. I want it to be right because I didn't get to do it for prom. That goes along with you in life."
Whitaker is hoping to bring the teens a little glamour in an otherwise gloomy time.
"I want them to be able to pick what they want, what fits their body, feel pretty like everyone else - a flood shouldn't be able to stop that," Whitaker said.
She's working with Nash Central High, Northern Nash High School and North Edgecombe High School to find students who need help and plans to choose the four teens via a random raffle.
Gertrude says she'd like to help more than four students go to prom and says she'd like to do so with any extra funds they receive.
Help send these students to prom here.
Report a Typo