SANFORD (WTVD) --
The ASPCA held a major adoption event in Sanford for hundreds rescued dogs and cats this weekend.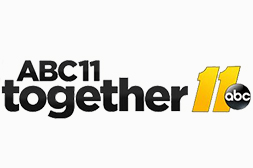 The ASPCA told ABC11 all of the 524 available rescued dogs and cats were adopted by early Saturday afternoon.
They cancelled their final event day on Sunday because there are no more animals available for adoption.
Did you adopt a pet? ABC11 wants to know! Share your photo with us on Facebook/Twitter using the hashtag #ABC11. You can also email them to eyewitnessatabc11.com.
CLICK HERE FOR MORE INFORMATION.
The animals were rescued from an unlicensed animal shelter in Hoke County back in January. The remaining animals not available for adoption will be placed with the ASPCA's network of animal welfare agencies across the county to be made available later, officials said.
Read More: 600 animals seized in raid at Hoke County rescue center
After weeks of medical treatment, recovery, and care from the ASPCA, hundreds of rescued animals are ready for a new home.
There is no adoption fee, and all the animals are up to date on their shots. Each animal has been spayed or neutered, and they've all been washed and brushed. Their paperwork is ready to go, now all the animals need is a loving home.
Joel Lopez, director of field investigations for the ASPCA, said the amount of tenderness these animals show after their time living in harsh and forgotten conditions is remarkable.
"They've been living in very poor conditions, exposed to the elements, many of them sick and being untreated," Lopez said. "And it's taken an army of skilled responders, veterinarians, daily care folks, behaviorists, to really get these animals back on track. It's been a long seven weeks, but these animals are ready."
The adoption event began Friday at 2215 Nash Street in Sanford.
Report a Typo