WAKE COUNTY, North Carolina (WTVD) --
An Orange County man will face a judge Thursday after he was charged by the Wake County Sheriff's Office with threatening a court officer.
That officer is District Court Judge Ned Mangum who handled a domestic violence case involving the suspect, Keith Kemsley of Mebane.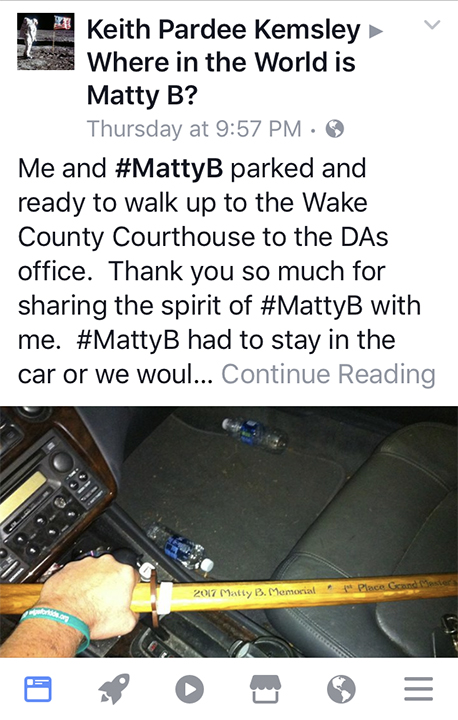 "Unfortunately, there's people that use social media to vent, and some of it, you just sort of ignore," said Wake County Sheriff Donnie Harrison. "But when it goes beyond, that's when you start looking into it."
Arrest warrants reveal Kemsley made threats against Mangum that described crucifixion "in the biblical sense." Kemsley is also accused of saying "putting (Mangum) up on the crucifix will be my pleasure."
Harrison said some people can go too far on social media and land themselves in trouble with the law. Kemsley posted on various platforms with threatening messages about Judge Mangum.
"Now I am going after that crooked POS Ned Mangum," Kemsley wrote in an email. "He is dirty for sure and I will crucify him if the #AmericanWay is a real deal."
"Any case where there's a threat we have to look into it," Harrison explained. "And especially when you're talking about a judge."
Because of security concerns, Kemsley will not be brought to the court in person. Kemsley is charged with threats against executive, legislative, or court officers.
Report a Typo