Hurricane Maria will pass close the coast tomorrow, and that will bring minimal impacts across central North Carolina. Skies will be mostly cloudy with a small chance for a few isolated showers. Spots east of Raleigh will have the best chance to see a shower. It will also be breezy. Get ready for north winds between 10-15 miles per hour with gusts as high as 20-25 miles per hour.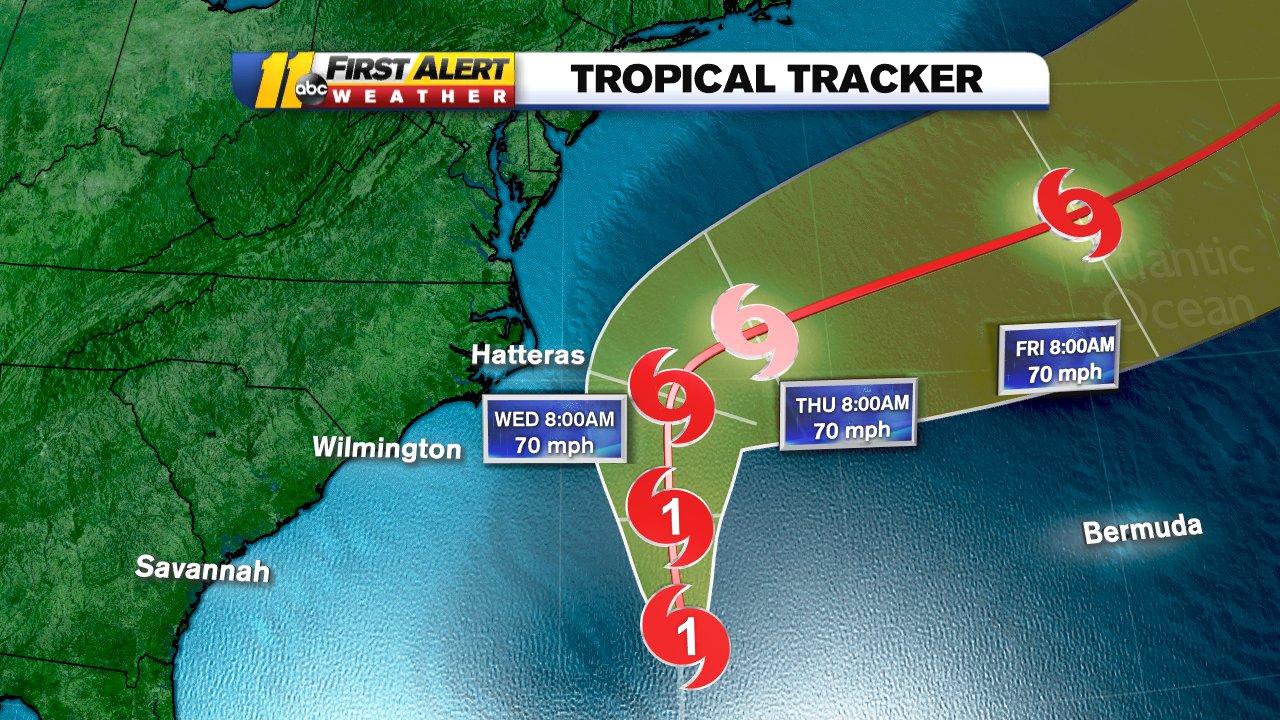 Summer like temperatures arrive Wednesday and Thursday. Highs will climb to the upper 80s. Just put things in perspective our average high is usually near 79 degrees.
A trough arrives mid week and that will help to push Mara farther out in the Atlantic. The trough will also push in a cold front. Rain chances will be low as that front moves through, but it will usher in fall like temperatures. Highs will drop to the 70s with morning lows in the 50s by the end of the week.
Have a great evening!
-Brittany Bell