It will still feel like summer on Sunday. Dew point temperatures will be hovering between 65 and 70 which means humidity levels will be uncomfortable. High pressure is responsible for keeping things dry and very toasty across North Carolina
As far as rain goes, we will be mostly dry through the weekend. Though we will be so warm that there will be pop up thunderstorms Saturday and Sunday, but mainly to the west of the Triangle.
A cold front will move into the area late Monday, and that will bring us our next rain chance. Most of the rain and storms will move through late Monday night and clear out early Tuesday. Right now the severe weather threat is on the low end due to a lack of unstable air.
Rain clear Tuesday and things stay dry through most of Thursday
Have a great evening!
-Brittany Bell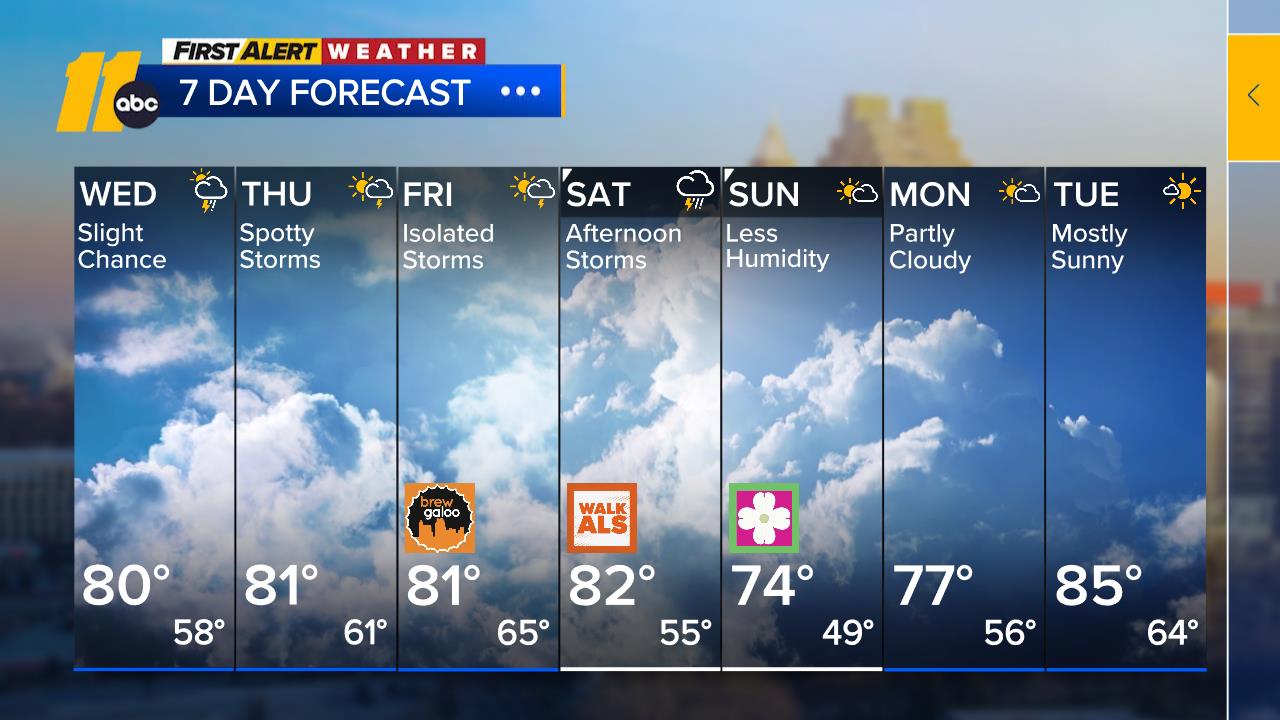 "