Heavy rain will continue this morning across the Raleigh area with widespread flooding and impassable roadways. We're now up to 2.16 inches of rain at RDU since midnight. The back edge of the heaviest rain continues to move from east to west toward Raleigh, but expect heavy rain to continue until 10-11am. Continue to stress that people should never try to drive or walk through flooded areas.
Low Pressure now centered over southeastern North Carolina will slowly drift northward up the coast. One last band of heavy rain is moving through the area early this morning with rainfall rates of 0.25-0.50 inch per hour. This will continue to lead to flooding through the early morning hours, then lift north of the viewing area between 6-7 a.m. this morning. Some areas will be flooded with road closures expected at least through this morning. People should remember to never drive through flooded areas.
Even once the heaviest rain moves to our north this morning, we will still have on and off rain and drizzle for much of the day as the low slowly drifts to the northeast across eastern NC and VA. All rain will finally come to an end this evening as the low continues to move away from the area.
Wednesday and Thursday should be much nicer as an upper level ridge builds over the Carolinas and eastern U.S. This ridge will help bring a warmer flow of air and the dynamics to create rainfall should stay well west and northwest of the region through at least Friday and perhaps through the upcoming weekend. Southwesterly winds will support a day to day warm up. Daytime highs will return to the lower 80s Wednesday and the mid to upper 80s Thursday.
Have a great day,
Steve Stewart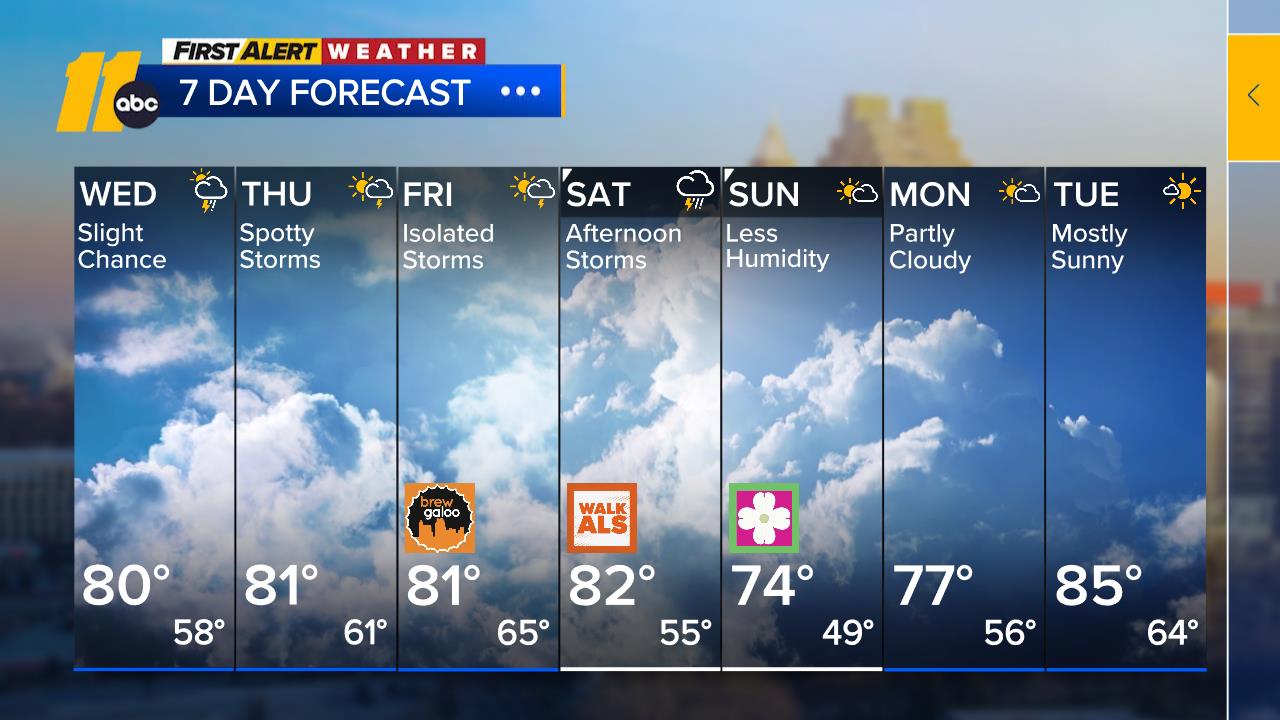 "