The weather this week will nice for travel and Thanksgiving day.
Tuesday will be one of the warmest days of the week. Highs will reach the 60s ahead of a cold front that will move through later in the day. That front could squeeze out a few isolated showers, but most of us will stay dry.
Temperatures will cool down Wednesday through Friday, but the dry weather will continue.
Despite plenty of sunshine, high temperatures will be in the 50s on Wednesday and then barely near 50 degrees Fahrenheit for Thanksgiving Day and the day after. Thursday night will be the coldest night of the week with low temperatures in the 20s in many spots.
Finally, our next chance of rain will come Friday overnight or Saturday and have some impact on travel later in the holiday weekend. At this point, high school football playoffs on Friday night look dry.
Another storm system will bring in round of rain early next week.
Have a nice evening!
-Brittany Bell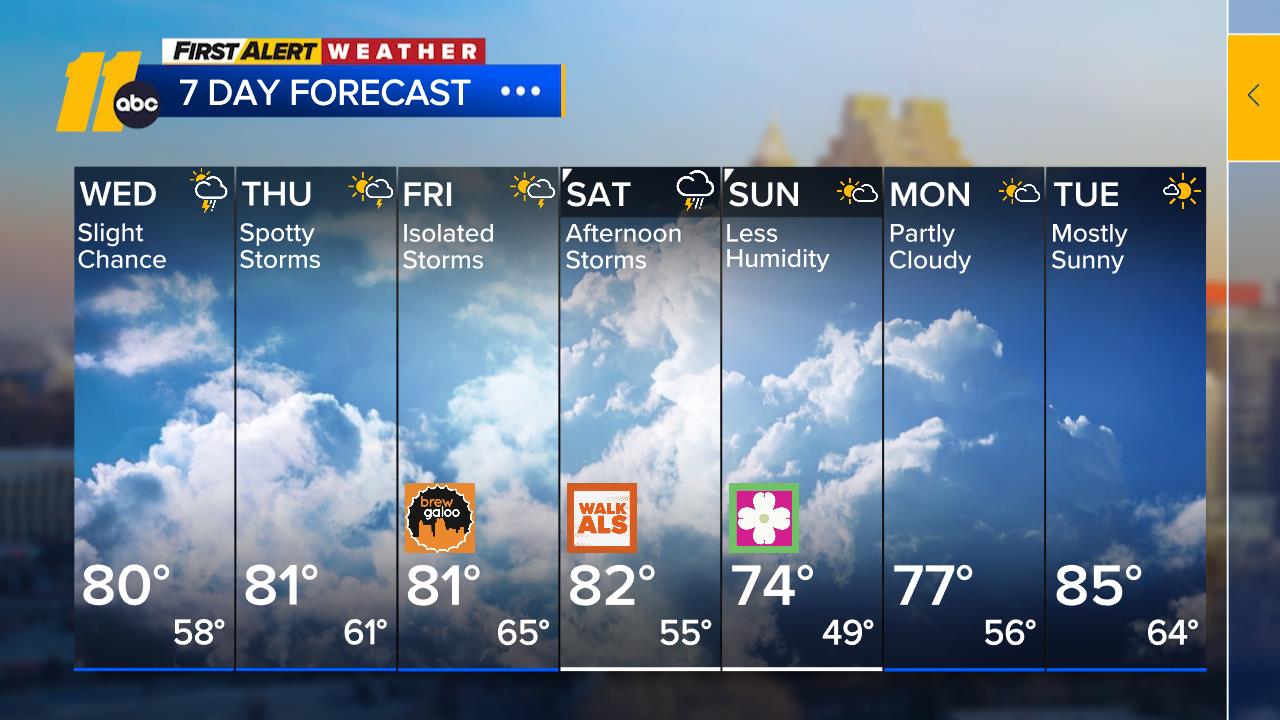 Check the radar anytime with the free AccuWeather app for iPhone and Android today!