High pressure centered over southern Quebec will remain in charge of our weather through tomorrow. This will lead to a comfortable night tonight and another day of sunshine, low humidity and temperatures lower than average tomorrow. Enjoy this stretch while it lasts because another surge of heat is on the way soon!
The high will slide to the southeast out over the Atlantic tomorrow night through Thursday. This will allow the front that lead the more comfortable air into the area yesterday, which is now stationary to our south, to return northward as a warm front. This will lead warmer and more humid air into the area once again and this will start to be felt Thursday. An afternoon thunderstorm can't be ruled out as the front pushes through but the odds are long.
After that, a potentially long summery stretch will get underway. Hot high pressure at the surface and aloft will keep storms and cold fronts from getting anywhere near North Carolina Friday through at least Sunday. The result will be a hot and humid stretch that will feel more like July than late May. Temperatures will push well into the 90s both days and southern parts of the area will approach 100!
There are unanswered questions for the forecast early next week. The hot area of high pressure will shift westward a little. This might allow a cold front to get this far south Monday into Tuesday. If so, the heat will ease and we will get a chance for thunderstorms early next week. However, if the high gets larger and stronger than we expect, or if it doesn't shift as far west, then we will end up staying rather hot and rain-free.
Have a great evening!
-Brittany Bell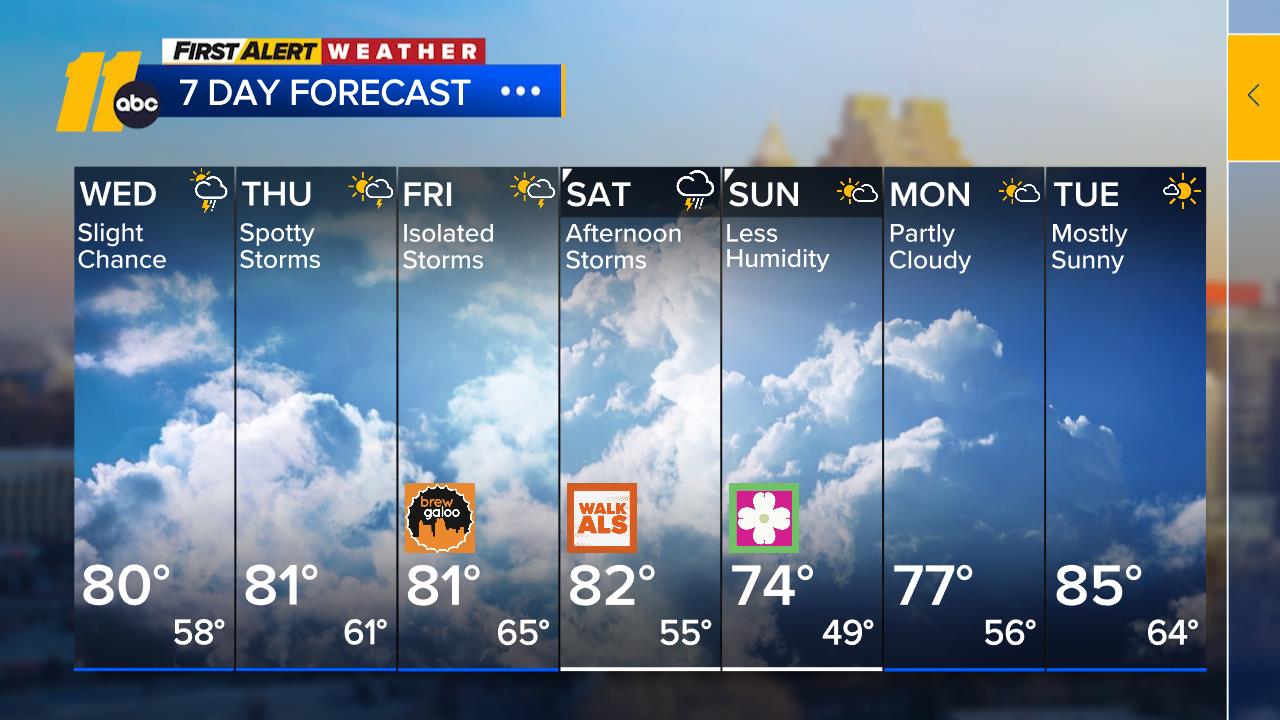 Check the radar anytime with the free AccuWeather app for iPhone and Android today!