FAYETTEVILLE (WTVD) -- A year ago this Friday was the last time 42-year-old Meta Valentine's family heard from her.
"She sent me a message that said she loved me chipmunk, and I messaged her back telling her I loved her too," said her son De'Mario.
For the past year, he's clung to his faith.
"I know God never puts you through anything you can't handle," he offered.
Valentine was reported missing on Oct. 29, 2014 after church members say she failed to show up at a function. Valentine was the church secretary at Fayetteville's Deliverance and Praise Church of Worship.
On the evening of Oct. 28, Valentine's mother said she had a strange phone conversation with her daughter. Valentine, she said, was speaking "in riddles." That was around 10:30 p.m.
Surveillance video shows what happened just five hours earlier when Valentine was returning to her apartment from a community watch meeting.
Valentine lived in the Sycamore Park complex off of Volunteer Drive. Around 5:30 p.m. Oct. 28, she was walking back to her apartment from the complex front office when she pauses along the sidewalk for a moment.
As she made a right turn and disappeared into the breezeway, her longtime boyfriend is seen rushing toward her.
Fayetteville police said Reginald McDowell initially cooperated, but has since distanced himself from the lead detective and disappeared.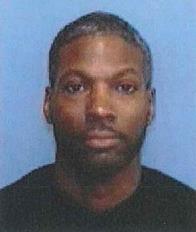 "And we still want to talk to Mr. McDowell, so anybody in contact with him, please give us a call," said Det. Mike Ballard with the Fayetteville Police Department.
McDowell dated Valentine on and off since high school and shares a child with her.
If anyone has information concerning the whereabouts of Meta Valentine, they are asked to immediately call 911 or contact Detective M. Ballard with the Fayetteville Police Department at (910) 549-7326 or Crimestoppers at (910) 483-TIPS (8477).
Crimestoppers information can also be submitted by visiting http://www.fay-nccrimestoppers.org/send_a_tip.aspx and completing the anonymous online tip sheet or by text-a-tip on your mobile device by sending a message to 274637 (in the text box type "4Tip" followed by your message).