RALEIGH, North Carolina (WTVD) -- A graduate student studying to become a museum curator combined his love for art and history to make a statement on the NC State campus.
Carl Wilkins put up his first exhibit in the school's Hunt Library, but now he wants to make sure everyone gets a chance to see the pieces.
Wilkins said it's one thing to read about historical figures, but it's another to see their words come to life. That's why he was entrusted with letters from historic African Americans like civil rights leader Malcolm X and inventor George Washington Carver.
The letters, he believes, give a different lens into the lives of the leaders.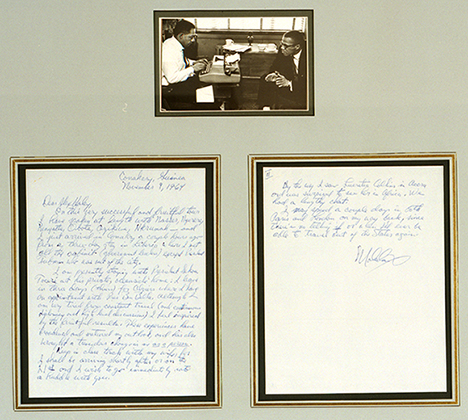 "Towards the end of the [Malcolm X] letter it has a very interesting sense of premonition," Wilkins said. "This is that Malcolm X mentions he will be going to Paris and London before he returns back home in the United States, because he does not know the next time he will ever be able to leave the states again - which is very interesting, and he was assassinated only a year later in 1965."
In the case of the Carver's letter, it's his little-known friendship with American industrialist, Henry Ford.
"In the letter, Carver thanks Ford for installing a private elevator in his home," Wilkins said. "For in his old age, he was having a difficult time moving around, and he was also discussing, stating that the greatest gift he's ever received from a mortal man is the first time he ever met Mr. Ford."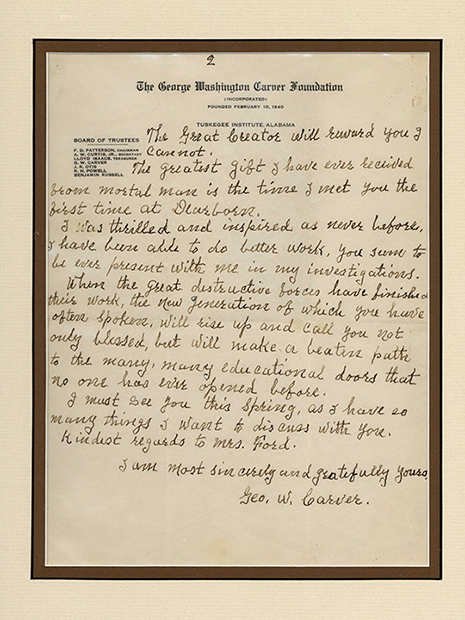 While so much of our communication is electronic now, Wilkins said the letters themselves reveal something very interesting as a physical artifact.
"Handwriting adds a whole different substance to letters," he said, "as well as it provides a whole other depth of the personality of the individual itself."
The letters are part of the
Mark E. Mitchell Collection
, one of the largest private collections of African-American memorabilia and artifacts. Wilkins hopes the state of North Carolina will buy the collection, as he works to get the letters he has now into local museums.
Report a Typo