The coldest air mass of the winter season thus far for the eastern and southern U.S. will support another very cold night tonight with readings dropping to the low to mid-20s similar to what was experienced last night and early this morning.
High pressure will remain over central North Carolina through tomorrow. This will lead to another sunny but chilly day tomorrow then another very cold night tomorrow night. The very cold air will then start to moderate Thursday as the center of this surface high pressure area starts to move eastward. At the same time, high clouds will start to increase over the region as a complex storm system begins to develop over the central U.S.
The next storm system to impact central North Carolina will be developing in the central U.S. This storm will evolve into a more coherent surface storm over the Ohio Valley on Friday. A cold front extending southward from this storm system will move east as the storm moves east. The surface storm will pass north of central North Carolina Friday night and early Saturday.
Rain will spread across central North Carolina from west to east later Friday and Friday evening. Rain will continue across the region through Friday night into early Saturday morning. Once the cold front moves through around daybreak, drier air will move in and the wet weather will come to an end. Dry, stable air will begin to move in over the region later Saturday morning and Saturday afternoon. This will lead to a breakup in the clouds during the afternoon.
High pressure building in from the west will help bring a dry and settled weather pattern across the region for Sunday, Monday and Tuesday of next week.
Have a great evening!
-Brittany Bell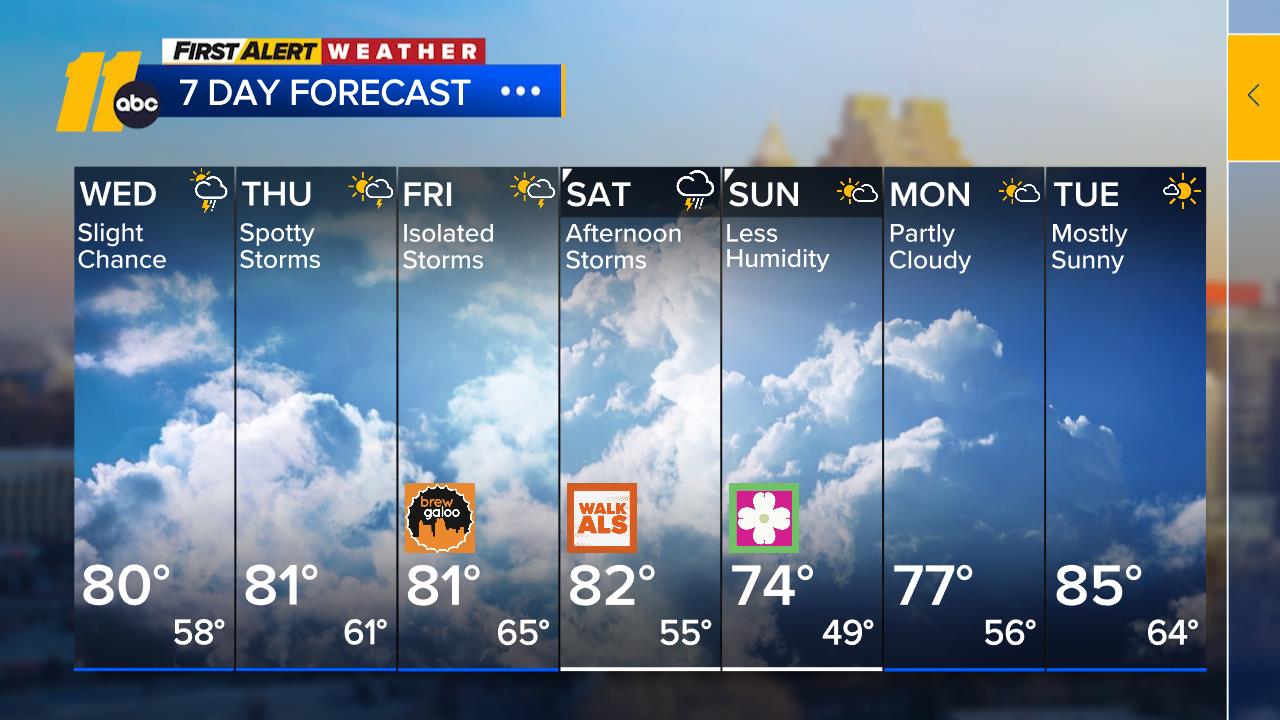 Check the radar anytime with the free AccuWeather app for iPhone and Android today!