DURHAM (WTVD) -- A Durham non-profit's bed is a mess. Garden bed, that is.
It happened early Wednesday morning at the corner of N. Elizabeth Street and Gilbert Street and ended when at least one vehicle plowed through the wall in front of a community garden run by SEEDS.
ABC11 was initially told the Durham Police Department reportedly was involved in a chase and subsequent shootout, something a police spokesperson said later was not the case.
The driver of the vehicle told officers they were driving on Elizabeth Street near Holloway Street when shots were fired at their vehicle. This caused the driver to lose control and hit a pole. Durham police were not involved.
WATCH BELOW: The extensive damage to the garden bed after a car plowed through it
Can't see the video? Watch here
"It's just a real sense of disappointment for the youth and all of the work and effort they have put into this, and it's just really sad," said SEEDS Executive Director Emily Egge. "There was no crime-scene tape, no car. Just this empty gaping hole."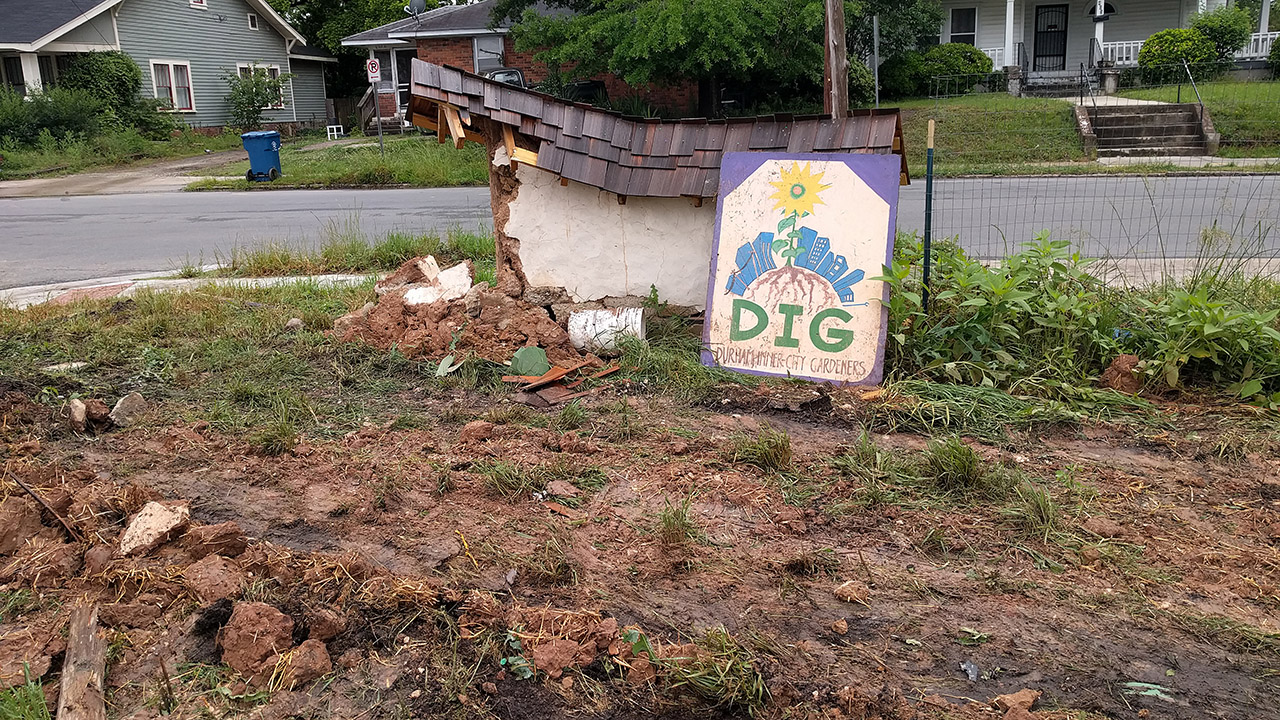 The garden is a mess after the incident. (WTVD)
SEEDS has a Ford F-150 that is nearing retirement and maintaining the vehicle is becoming costly. Egge also said most of her employees bike/walk to work, which makes travel outside of Durham challenging. She says any help people can give is welcomed and appreciated.
"This is not the type of accident we planned for," Egge said. "So it is going to be a bit of a creative endeavor to figure out what we're going to be doing with this in the short term."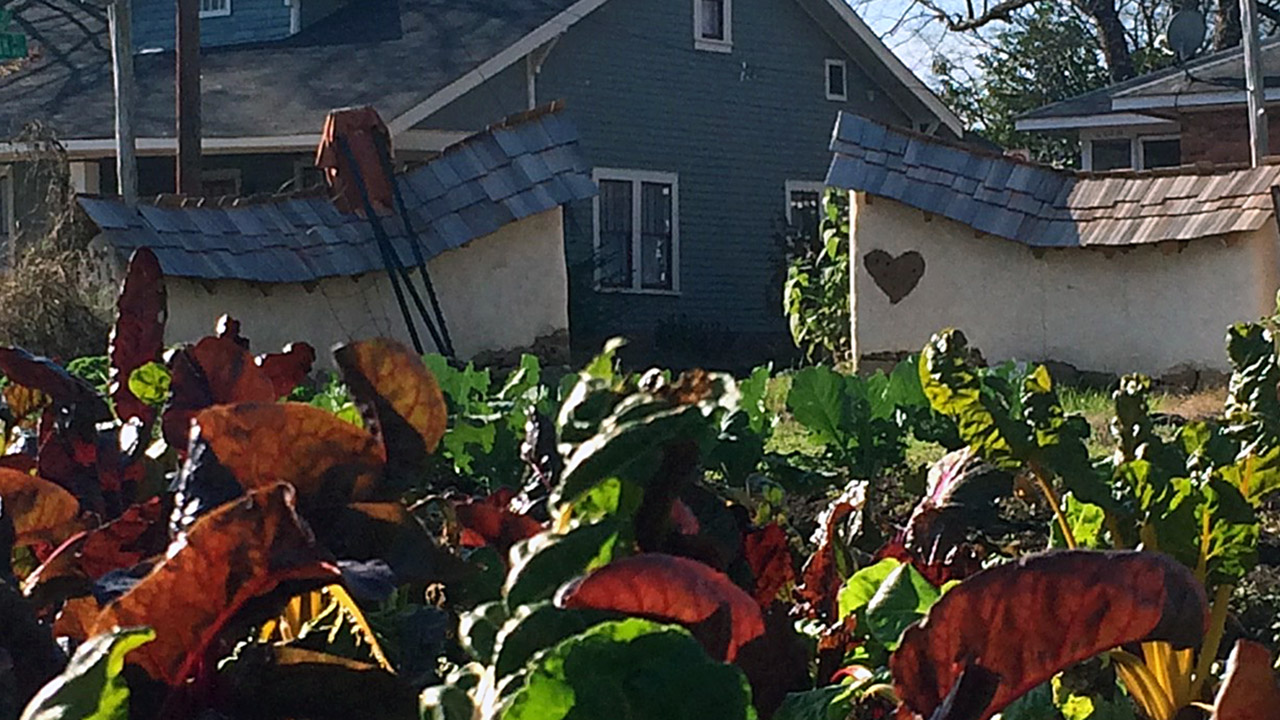 A look at the flourishing garden before the damage. (Courtesy of SEEDS)
If you are interested in donating or volunteering, you can visit SeedsNC.org.