CARY, N.C. (WTVD) -- Golf and tutoring don't usually go hand in hand, but for the SAS Championship in Cary, it does. The
SAS Golf Championship
has been around for 15 years and in 2016, the event will exceed the $4 million threshold of donations to area youth educational initiatives.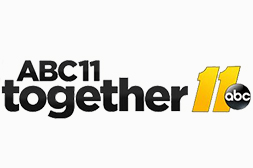 Six years ago, the championship began supporting the YMCA of the Triangle's academic
programs
. Since then, more than 7200 students have taken part. The tournament annually contributes the single-largest donation to the Y Learning Program.
"The SAS Championship provides the largest gift to help fund after-school tutoring programs at the YMCA so it's very significant for us," explained Bruce Ham, Chief Development Officer for YMCA Triangle.
"The kids don't pay anything to attend after school tutor programs," Ham said. "It's all funded through philanthropy, so we work closely with the schools to identify the children to make sure the curriculum is effective."
Y Learning is a standardized tutorial program for students in grades K - 8 who struggle to reach school-system benchmarks. In 2015, 1,769 students were served at 49 Y Learning sites in the Triangle.
Most Y Learning students lack financial and educational support at home.
Nearly 20 percent of the students in the Y Learning Program are able to participate due to the SAS Championship annual donation.
In the 15 years of the SAS Championship, nearly $150 million has been generated in local economic activity.
This years' SAS Championship runs Oct. 10-16 at the
Prestonwood Country Club
in Cary featuring top golfers in the world over the age of 50. There are also numerous free community events.
For more information on the SAS Championship click
HERE
For more information on the Y Learning Program click
HERE