EASTOVER, N.C. (WTVD) -- Abused animals rescued from a property in Cumberland County are ready for adoption.
Animal Control officers found a malnourished pony with overgrown hooves on March 20. The pony, named Spanky, is getting a new home thanks to an ABC11 viewer.
Spanky has spent the last six days at the county's Animal Control center, but on Thursday afternoon he went to his new home.
Karen Miller, Spanky's new owner, said she saw our story and knew she needed to help.
"When you all did the story, I saw it on the news and I went, 'that's right up my alley. We can do this,'" said Miller. "God put us on this earth to take care of these creatures, and somewhere along the way he's gotten failed. And from this day forth he's not going to be failed by anyone."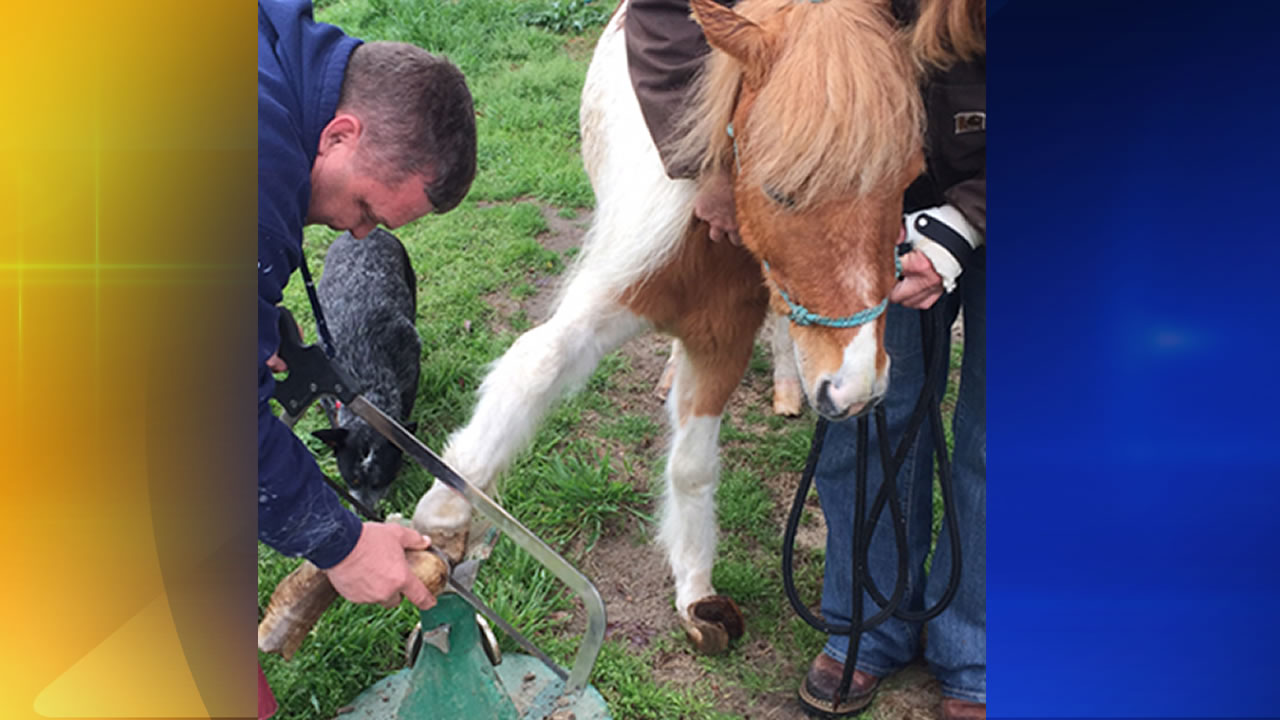 Friday, Spanky had his hooves trimmed by Darryl Taylor, a farrier in Cumberland County.
"I very rarely ever see anything like this," Taylor said. "This is one of the worst cases that I have ever seen."
Taylor said Spanky has a long road to recovery. However, his new owner said Spanky will have lots of love and attention.
Animal Control officers also found a severely malnourished pit bull at the property. The dog has been recovering since his rescue.
Authorities also said the dog is very friendly and is ready for a new forever home.
Animal Control officers are still talking with the animals' previous owners who could potentially face animal cruelty and neglect charges.
Report a Typo