FOUR OAKS (WTVD) -- Opponents of a controversial proposal to build a rail hub for CSX in Four Oaks packed inside the gymnasium of Four Oaks Elementary School on Monday night.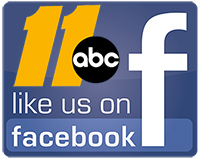 Elected officials were invited to attend. Some of them did -- and they got an earful.
The meeting played out like a pep rally for homeowners to sound off against CSX. Organizers ran videos painting a bleak picture of what they say Four Oaks would look like if CSX builds its $272 million transportation hub. To hear them tell it, Four Oaks would be consumed by noise, light, and air pollution.
"Our peaceful way of life is not for sale. Our health is not for sale," Homeowner Matt Sharpe told the crowd. "Our home, Four Oaks, is not for sale!"
Nearly 400 Four Oaks homeowners signed a petition against Mayor Linwood Parker's plan to persuade CSX to build the project within town limits.
When Mayor Parker sent out letters asking homeowners whether they would be willing to sell their properties for the project, the backlash was fierce and emotional.
"(My husband) and I will be gone, our 50 acres will be gone," Casey Johnson said, fighting back tears as she addressed her neighbors. "We're more worried about who's left."
PREVIOUS STORY: RESIDENTS SOUND OFF ON CSX: 'LEAVE FOUR OAKS ALONE!'
County Commissioner Chad Stewart a life-long Four Oaks resident, stood inside the gym and heard the pleas. Weeks ago, Stewart signed on to a resolution supporting CSX bringing the hub to Johnston County.
ABC 11 asked Stewart if he had been swayed by the vocal opposition in his hometown.
"These are my friends, my family. I worked on their farms, I went to school with their children," Stewart said. "Yes, it's a very emotional situation. That being said, there's a lot of Johnston County, in which I represent, that has spoken loud and clear of how important this project is."
One of the biggest proponents of the plan is the Smithfield-Selma Chamber of Commerce,
which put out a statement
Monday, calling the CSX hub a "game-changer" for Johnston County. The chamber argues the project could help offset the thousands of manufacturing jobs lost here during the past 20 years.
As for CSX's plans, there's still no word on whether the railroad giant is still pursuing a site in Johnston County.
Report a Typo