ABC11 is teaming up with Offline to help you avoid average weekends. Stay updated about the best things to do in your city with Offline and ABC11!
Our curated list of the best things to do the weekend of September 24th - September 27th. You've worked hard this week-go have a little fun.PLUS, don't forget to check out La Fiesta del Pueblo, the ultimate celebration of Latino culture in downtown Raleigh! Click here for moreAnd check out the Motorcycle Bikefest in Raleigh.
Click here for more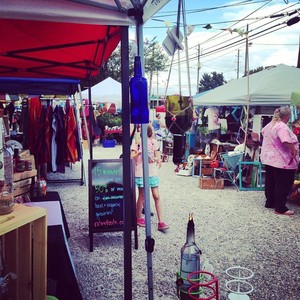 Pop In to the Pop-Up Market
The POP-UP Market is kicking off their 2015 schedule this Sunday! It's a flea-market style, monthly event that gives local businesses, artists and the community a chance to mingle. It's not just art, antiques or food trucks, it's a handpicked mix of all that and more! Goods range from the small (beautiful handmade cards) to the large (revamped vintage furniture).
Every Pop-Up is accompanied by beer and food trucks, and supports a charity. Join them the last Sunday of every month April-November from 12-5p.
(Photo via @iamheatherregan)
(Raleigh)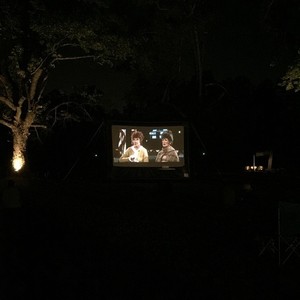 Return of the Jedi
Movies and wine go together like Hall & Oates, Burt & Ernie and PB&J. Soak in some summer breezes on the lawn while sipping local wine from Doyle's Vineyard-there's nothing more romantic! The quaint Doyle's Vinyard opens its lush outdoor space to moonlit movie gazing. And did we mention it's free? Roll up at 7:30p (movies start right after sunset, but you'll wanna get there early and claim your space!), bring some lawn chairs, and enjoy blockbuster classics with local vino (or soda and water for purchase if you're packin' some little ones), food truck desserts, and wine slushies! There's no classier way to beat the summer heat than sip sweet vino while frolicking in the grass.
(Photo via @doylesvineyard)
(Durham)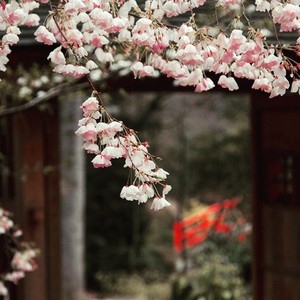 Moon-Viewing Tea
The Japanese Tea Gathering is all about the creation of a shared moment. By the end of the experiene, you'll feel like a bona fide expert on tea-for example, you'll get to know
matcha
(pronouced "ma-ta"), derived from finely ground green tea leaf. There is a $40 fee for non-garden members, a $30 fee for garden members, and a 10 participant limit, so make sure to pre-register-it fills up fast! The event fills up fast, so make sure that you register early enough to get a spot! We promise this 75minute sessions will make your feel rejuvenated. There are two sessions, 10:45a and 1p. Groups meet at Doris Duke Center.
(Photo via @jiehuang259)
(Durham)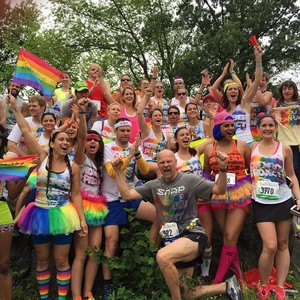 Run Proud at the Pride 5K
The 31st annual NC Pride festival is kicking off with a little bit of exercise. Sprinters, walkers and race cheerleaders out there-you are all welcome! Meet at the corner of Main Street and University Drive, and then enjoy a jog around the beautiful Duke University campus.Don't forget to stick around-the run is just a warm up for the
NC Pride Parade
for upcoming movies.
(Photo via @terrikohler)
(Durham)
Cheers to a Week of Beer in Raleigh
Raleigh Beer Week is upon us and we got so thirsty reading over all the events we had to crack open a cold one. The week is slam packed with events (multiple each day), and they're at all your favorite bars, breweries and bottle shops. Expect everything from Beer Brunches to Beer Dinners to Tap Takeovers to Sour Summit! Because the list of events is too long to give you the full rundown, check out the full listing here
(Photo via @carolinabrewreview)
(Raleigh)
Live It Up at Lemurpalooza
Who doesn't love lemurs? If you've yet to trek your way into the Duke Forest to visit Durham's most beloved little tropical critters, this is your time! And if you're a regular, you won't wanna miss this either. Lemurpalooza brings together foodtrucks, philanthropy, and fuzzy friends all in one place. Bring a blanket and lounge on the lawn for a picnic - you can either nosh on NOSH burgers (veggie too!) and other food truck fare, or you can bring your own snacks - and then stroll around the center to meet these crazy creatures. Usually the Center is guided-tour-only, but on Lemurpalooza you can take your own time while checking out the lemurs, which is really sweet if your packin' kids! Top it all off with live music from Too Much Fun and call this the best day ever. Tickets are $50 per car and all proceeds go toward keeping the DLC alive and the lemurs in good health and happy spirits. Hanging out with furry friends and giving a helping hand? Now that's a reason to smile!
(Photo via @khwelser)
(Durham)
Bluegrass in the Rose Garden
Live & Local: Bluegrass on Hillsborough is a two day FREE festival that kicks off Saturday with an afternoon of sweet strummin' in the Raleigh Rose Garden. Can you think of a better way to spend a Saturday afternoon? We're struggling to. The concert will be held in Louise Stephenson Amphitheatre at the Raleigh Rose Garden and features The Shady Grove Band, an internationally recognized quartet hailing from Chapel Hill, and the bluegrass gospel group Damascus Ridge.
(Photo via @leighmorrison)
(Raleigh)
Eat, Drink & Dance at Farmstock
Farmstock is a farm party at heart, but it's conveniently taking place in the confines of DTR at Raleigh City Farm. Get ready for an evening of good food, drink and music for a cause. Feast on veggie gumbo made by Chef Scott Crawford of Standard Foods or a Seafood Gumbo made with Locals Seafood. Beer is comin' atcha courtesy of Trophy Brewing, New Belgium and Southern Pines and if you scoop a VIP ticket you'll get unlimited drinks. Local musicians will be bringing some down home flair with three acts: (Not) The Last Barn Dance, A Farm Opry and Lil' Baby Farm Aid. Grab a GA ticket for $25 or a VIP for $50.
(Photo via @localsseafood)
(Raleigh)
WANT MORE THINGS TO DO?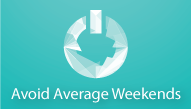 Offline helps you avoid average weekends.
Tired of searching for "things to do?
Offline's app and website
keeps thousands of the Triangle's best events, places, dates ideas and adventures in your pocket at all times.