In honor of May being Mental Wellness Awareness Month, every Wednesday we will be featuring a different discussion with an expert from
UnitedHealthcare
. Andrew Clendenin, MSW, kicks off our discussion with the basics of what you need to know about Mental Health.
Provider Bio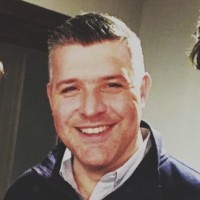 Andrew Clendenin, MSW
Andrew Clendenin, MSW, serves as Executive Director, Behavioral Health, for UnitedHealthcare's Community Plan of North Carolina. Andrew's background and passion centers on improving health outcomes in underserved populations. He is accomplished in program design from concept to launch, and in leading teams to achieve success in serving people with chronic medical and behavioral health conditions.
Previously, Andrew served as Vice President of Clinical Strategy and Innovation at Community Care of North Carolina (CCNC), leading both Care Management and Clinical Programs. Andrew joined CCNC in 2016 as the director of Behavioral Health and was previously the Director of Integrated Programs at Community Care of the Sandhills where he led quality improvement, pediatrics, maternal health and behavioral health programs. Prior to his work with the CCNC enterprise, Andrew worked in a community hospital setting, Moore County (NC) Department of Social Services and began his career as a high school special education teacher and coach.
Andrew holds a B.A. in sociology and a MSW from the University of North Carolina at Chapel Hill.
UnitedHealthcare's
mission is to
"help people live healthier lives"
.