CHAPEL HILL, North Carolina (WTVD) -- ABC11 is inviting you to find out whether you're a bone-marrow match for someone with our "Match Madness" event later this month.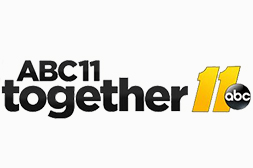 It could help save the life of someone like Henry Gilchrist - he's a 12-year-old boy in Chapel Hill who had a family member as a match, until that match failed, and that's not the only battle he faced.
Check out more information about "Match Madness" here.
Going into March Madness, Henry's bracket was all about Duke. He says it's because the doctors and staff at Duke Hospital helped save his life when he was diagnosed with a rare disorder.
"The first step for a cure in severe aplastic anemia is if you have a sibling match," his mother, Linda Gilchrist said. "We were fortunate that our eldest son, Max, was a match for Henry."
"Well I didn't ever really feel scared about it," 17-year-old Max Gilchrist said. "I just felt like it was the thing to do."
"It was great, I'm really thankful that he did that," Henry said.
A selfless act from a sibling was called upon again after Henry's first transplant showed rejection. The second transplant went well until this winter when Henry found his condition returning and getting worse.
"The platelets are down; the red blood cells are down; the white blood cells are down - he's in another severe aplastic crisis," Linda said.
Now the 12-year-old could be looking at a third transplant and this time his brother's cells may not be enough. It's why this family is asking everyone to consider joining the bone marrow registry.
"It's a great thing to do," Henry said. "You also have to be serious about it. You can't be 'like oh yeah I'll just go maybe do it,' because once you're on there you could be a match for somebody. You could maybe save their life."
You can sign up to become a part of the registry at ABC11 Together's "Match Madness."
It takes place Saturday, March 25 at the center court of the Streets at Southpoint mall in Durham. Folks from Be the Match will be there between 11 a.m. and 2 p.m. You can find
additional information here
.
Report a Typo