FAYETTEVILLE (WTVD) -- Fayetteville police are looking for two dangerous men who they say may have been involved in the armed robbery of a pizza driver and a convenience store.
Surveillance pictures from the Kangaroo Express convenience store, located in the 1700 block of Ireland Drive, show two male suspects with a weapon and a pizza bag.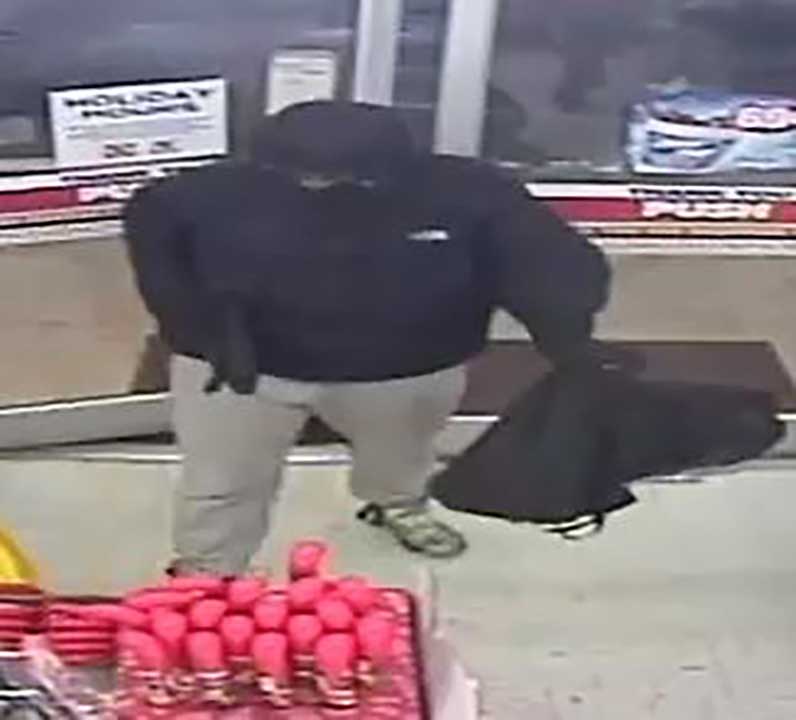 Police said the suspects forced the clerk and a customer that was standing outside smoking into the store. The suspects then stole the cash register drawer from the store and a cell phone and a pack of cigarettes from the customer.
Authorities said the suspects arrived at the store in a blue 2004 Saturn Ion with the NC Registration DJK-1808.
The car had been stolen earlier Thursday during an armed robbery of a pizza delivery driver on Ainsley Street, police said. Authorities have not confirmed that the suspects that robbed the Kangaroo are the same men who robbed the pizza delivery driver.
Two men driving the same blue Saturn attempted to rob another Kangaroo Express on Ramsey Street, but the clerk locked the doors before they could storm the store.
Police provided a composite sketch of one of the suspects after Thursday's pizza delivery robbery.
This suspect is described as being a black or possibly mixed race man, in his 20s, around 5 feet 8 inches tall, with a blond afro. He is said to be around 180 pounds and was seen wearing black pants and a black hoodie.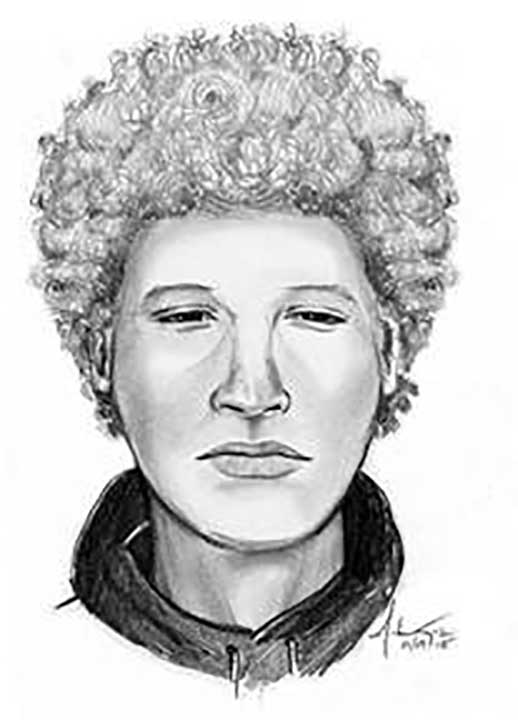 The other suspect involved in the Kangaroo robbery was said to be about 6 feet tall, weighing about 200-220 pounds, and wearing a black North Face jacket and grey pants.
If you believe you see this vehicle or the suspects, please call 911 immediately, the suspects should be considered armed and dangerous.
Otherwise, anyone with information regarding these robberies or the location of the victim's vehicle is asked to contact Detective Pacurari with the Fayetteville Police Department at (910) 916-7491 or Crimestoppers at (910) 483-TIPS (8477).
Crimestoppers information can also be submitted electronically, by visiting
http://fay-nccrimestoppers.org
and completing the anonymous online tip sheet or by text-a-tip on your mobile device by sending a message to 274637 (in the text box type "4Tip" followed by your message).
Report a Typo